5 killed in land dispute in Mindanao province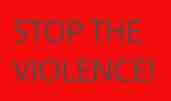 COTABATO CITY (Mindanao Examiner / Nov. 13, 2011) – Masked gunmen barged into the house of farming family in the southern Philippines and murdered five people, officials said Sunday.
Officials said the killings occurred late Saturday in the village of Midtungok in the town of Senator Benigno Aquino in Sultan Kudarat province in Mindanao Island.
"The victims were all shot to death and one of the motives that authorities are investigating in land dispute," Army Colonel Noel dela Cruz, a spokesman for the 6th Infantry Division, told the Mindanao Examiner.
Dela Cruz said troops were helping the local police track down the assailants.
He identified the victims as Jolie Fegurac, 45; his wife Josephine Fegurac, 45; Jonathan Fegurac, 21; Jerson Fegurac, 23; and Benei Pelitro, 26.
No individual or group claimed responsibility for the massacre, but family feud or locally known as "rido " is not uncommon in many areas in Mindanao where members of warring clans often clash with deadly results, and the fighting would sometimes last for many years or decades. (Mindanao Examiner)
1,062 total views, 1 views today