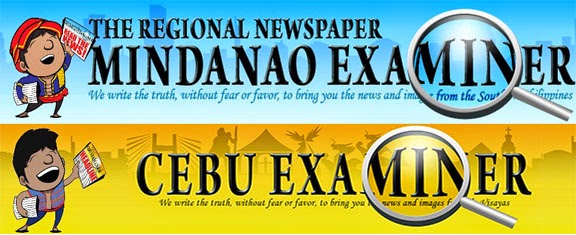 COTABATO CITY – An improvised explosive device exploded Wednesday at a market area in southern Philippines and killing one person and wounding at least 36 other people, officials told the regional newspaper Mindanao Examiner.
Officials said the explosive was detonated near the entrance of the market in the town of Mlang in North Cotabato province. The blast instantly killed one civilian.
No individual or group claimed responsibility for the attack, but several rebel groups are known to actively operate in the province.
Soldiers and policemen were deployed in the town as bomb squad members searched the market for hidden explosives, but found nothing. Officials said the explosive was left on a row of stores leading to the market.
Officials said the motive of the attack – that coincided on the eve of the New Year's celebration – remains unknown.
The 6th Infantry Division has confirmed the casualties and released the names of lone fatality as Christine Salo.
It said at least three dozen people were wounded in the blast and some of them have been identified as Candido Pante, Zenaida Sueso, Helen Duazon, Charlene Junco, Jemelyn Dedalon, Michelle Martin, Nilo Condino, Alfred Berondo, Rosa Mae Buenaflor, Jonathan Tube, Gilbert Guadalupe, Arlene Tasis, Cezario Lingamen, Susan Gallo, Liberito Navasquez, Tye Galos, Maria FeSalo, Celiz Protacio, Darlene Salo, Jonalyn Marfel, Jojit Maquerang, Jesus Cuerpo, Marilyn Burgonos, Kim Mark Bosque, Prince Belardo, John Cedric Jawod, Shirly Jawod, Joan Mar Salazar, Jorge Gero, Liza Mad Buenafe and Felix Protacio.
Officials said four other victims were only identified either by their first or last names – Protacio, Teresita, Pante and Malunan. Many of the wounded were rushed to hospitals in Mlang and Kidapawan City. They suffered shrapnel wounds believed caused by iron nails packed in the bomb.
The army has strongly condemned the attack. It said security has been heightened following the bombing.
The blast came two days after suspected Abu Sayyaf rebels bombed a massage parlor in downtown Zamboanga City.
Three alleged bombers – Marcel Jumadil, 35; Jumdan Dassan, 45; both natives of Indanan town in Sulu province, and Al-Shirit Sabdani, 49, of Tandubas town in Tawi-Tawi – were arrested in separate operations in Zamboanga City hours after the bomb exploded inside the Princess Massage Parlor at Tomas Claudio Street, according to Inspector Dahlan Samuddin, a regional police spokesman.
Two people were slightly injured in the blast in Room 7 of the massage parlor in the building that houses the De Luxe Massage and Karaoke which was also bombed in November 9.
Jumadil was first arrested by policemen after they saw him running away from the area shortly after the blast. He broke down during interrogation and admitted his participation in the attack and pointed to Dassan and Sabdani as his companions. Both men were arrested in a house at Aquino Drive in the village of Baliwasan, also in Zamboanga City.
Last month, a member of the police bomb squad was wounded when an improvised explosive device went off inside the bar as he and his dog searched for bombs. A second bomb also exploded in the massage parlor, but no one was injured in the blast blamed by the police and military to the Abu Sayyaf rebels. (Mindanao Examiner)
Like Us on Facebook: https://www.facebook.com/mindanaoexaminer
Follow Us on Twitter: https://twitter.com/MindanaoExamine
Read Our News on: http://www.mindanaoexaminer.com/ and http://www.mindanaoexaminer.net/
1,648 total views, 0 views today