Cinematheque opens in Zamboanga City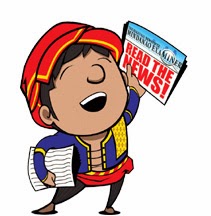 ZAMBOANGA CITY (Mindanao Examiner / Feb. 28, 2014) – The Film Development Council of the Philippines inaugurated the Cinematheque Zamboanga as part of its initiative to bring promote Filipino films.
The inauguration also coincided with the unveiling of a statue of famed Filipino film director Manuel Conde by his son Manuel Jr, who is popularly known as Jun Urbano.
The Cinematheque Zamboanga is the fourth and so far the biggest in the Philippines with three others in Baguio City, Iloilo and Davao. The 406 square meter building can accommodate 160 people and is equipped with 35mm projectors.
Briccio Santos, FDCP chairman, and Zamboanga City Mayor Maria Isabelle Salazar led other local and foreign government officials, in the inauguration. The Banko Sentral ng Pilipinas also supported the establishment of Cinematheque Zamboanga.
The cinematheque will showcase various films – both classic and contemporary – by Filipino directors, including independent films, as well as other foreign films as part of its cultural exchange program. And will also hold international festivals featuring French, Spanish, and Mexican and Argentinean films.
The FDCP has recently launched its "Sine ng Masa" mobile cinema in Zamboanga City and showcased a slew of Filipino films to local high school students. The mobile cinema – a truck on which films are projected on both sides using huge LCD screens that enable audiences to watch – is usually deployed in remote villages to bring Filipino films to the masses. (Mindanao Examiner)
1,347 total views, 5 views today