Commies kill soldier in Compostela Valley province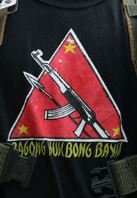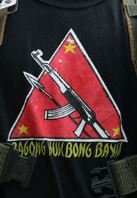 DAVAO CITY (Mindanao Examiner / July 31, 2012) – Communist insurgents killed a government soldier in a clash Tuesday in the town of Maragusan in Compostela Valley province in Mindanao, official said.
Officials said the fighting erupted at around 5 a.m. in the village of Parasanon where patrolling troops ran into a group of New People's Army rebels.
"Troops were sent to the area following reports that rebels are threatening civilians. The soldiers were fired upon by the NPA and one soldier was fatally shot," said Lt. Col. Antonio Florendo, commander of the 66th Infantry Battalion.
The fighting lasted over an hour, but it was not immediately known if there were casualties on the rebel side.
The NPA has been fighting for decades for the establishment of a Maoist state in the country. (Mindanao Examiner)
1,320 total views, 5 views today