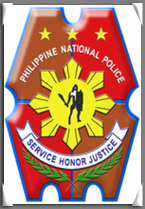 PAGADIAN CITY (Mindanao Examiner / Mar. 31, 2013) – A man who was suffering from a serious illness had stabbed his wife early Sunday in a failed murder-suicide in the southern Philippines, but police said both survived and are seriously injured.
Inspector Ariel Huesca, a regional police spokesman, said the couple – Caria and Salima Bandara – were rushed to different hospitals.
"Investigation revealed that the suspect was suffering from serious illness and had undergone major operation and she was always threatened by the suspect that he will kill her first before he will commit suicide," he said.
Huesca said the man attacked his sleeping wife with a knife and repeatedly stabbed her until she was able to run and sought help from neighbors in the village of Panduma in Tukuran town.
She said while running for safety, she saw her husband stabbed himself several times before leaping from the window of their house and hitting the ground where he bled profusely until his sister arrived and rushed him to hospital in Lanao del Norte province.
"The woman, Salima, sustained stab wounds in the left thigh, left side of her sexual organ and left portion of her behind, while her husband sustained multiple stab wounds in his abdomen and fractured spinal column and was brought by his sister to the hospital," Huesca said.
He said the police are still investigating the case. (Mindanao Examiner)
1,673 total views, 0 views today