General registration of voters resumes in the Philippines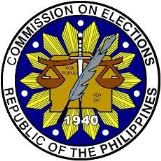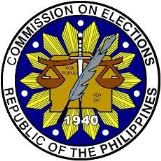 MANILA (Mindanao Examiner / July 31, 2012) – The Commission on Elections said it would resume registration of new voters on Wednesday, particularly Filipinos who are 18 years old on or before the May polls next year.
James Jimenez, a spokesman for the COMELEC, said those who qualified can register in their locality. The general registration will run until October 31.
The poll body has recently concluded a 10-day general registration in the Muslim autonomous region in Mindanao which is composed of the provinces of Basilan, Sulu, Tawi-Tawi, Maguindanao and Lanao, and the cities of Marawi and Lamitan.
"Those who will be enlisted in the registration from August 1 to October 31, will be able to participate in the May 13, 2013 midterm elections," Jimenez told the Philippine News Agency. (Mindanao Examiner)

1,257 total views, 5 views today