Gun attack kills 1 in Zamboanga City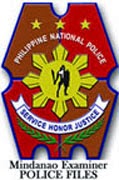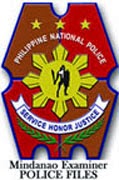 ZAMBOANGA CITY (Mindanao Examiner / June 30, 2014) – Police said an unidentified gunman shot dead one person and wounded another in an attack in Zamboanga City in southern Philippines.
Police said the two victims – Saod Alama and Franza Jubail – were both attacked in the village of Recodo. Alawa died on the spot from gunshot wounds while Jubail survived, but is critically wounded.
The motive of the shooting is still unknown, but police said the attacker used a .45-caliber pistol. The victims were travelling on a motorcycle when the gunman attacked them.
No individual claimed responsibility for the attack and police said it is investigating shooting. (Mindanao Examiner)
1,114 total views, 4 views today