Gunmen kill ex-MILF commander, village leader in Philippine town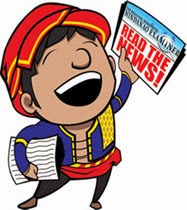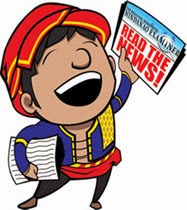 SULTAN KUDARAT – Motorcycle gunmen shot dead a former rebel commander and his companion in an attack in President Quirino town in Sultan Kudarat province in southern Philippines, police said Thursday.
Police identified the victims as Manubakan Abdul, 57, a leader of the Moro Islamic Liberation Front, and Abdulkarim Maslamama, 38, a village councilman Midconding in General Salipada Pendatun town in Maguindanao province. The duo was driving their motorcycle when gunmen attacked them.
It said prior to the attack, two unidentified gunmen also tried, but failed to kill Abdul's son, Datumana, who is the village chieftain of Midconding. The village chieftain managed to escape after the gun of one of the suspected assassins jammed. It was not immediately known whether the gunmen and the killers of Datumana's father were the same assailants.
Policemen and pro-government militias pursued the attackers, but lost them. Police said it is investigating the killings. It was not immediately known whether the attack was connected to a recent firefight in the town.
Authorities previously said that some members of the MILF may have been involved in recent attacks by jihadist Bangsamoro Islamic Freedom Fighters in President Quirino town and nearby areas. The recent attack in the town killed the brother of Katiku village chieftain and wounded two more in Katiku village.
Police also relayed this information to members of the International Monitoring Team which is overseeing the cease-fire accord between the MILF and the Aquino government. The MILF has signed a peace accord with Manila last year, ending decades of bloody fighting in the restive region.
The BIFF has been fighting for independence in Mindanao and has pledged allegiance with the Sunni jihadist group ISIS in Iraq and Syria. (Mindanao Examiner – Rose Muneza)
Like Us on Facebook: https://www.facebook.com/mindanaoexaminer
Follow Us on Twitter: https://twitter.com/MindanaoExamine
Read Our News on: http://www.mindanaoexaminer.com and http://www.mindanaoexaminer.net
1,552 total views, 1 views today