Hype won't solve 'Badjao Girl' problems, says youth groups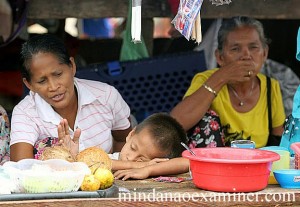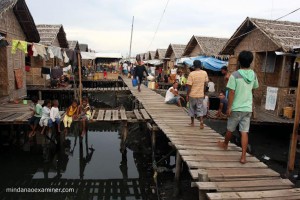 MANILA – Filipino youth groups have expressed concern over the growing hype surrounding rising internet sensations from marginalized sectors in society, particularly Rita Gabiola, popularly known as "Badjao Girl."
Viral photos of Gabiola, taken while she was begging for alms in the streets of Lucban in Quezon province, have propelled the young girl into popularity. Since then, several personalities and institutions have rushed to shower her and her family with donations and other forms of aid.
But the Samahan ng Progresibong Kabataan (SPARK), a national organization of students which engages issues of exploitation and massive inequality in the country, noted several issues surrounding Gabiola's rise to popularity.
"Members of the Badjao community, like many other indigenous groups in the country, currently face issues of displacement, exploitation and alienation from their very own cultural heritage because of the growing inequalities, violence in their ancestral lands and the destruction of their native environment and livelihood," SPARK National Coordinator Arvin Buenaagua told the regional newspaper Mindanao Examiner.
He said as of last year, data has placed the population of the Badjao community at 26, 400 scattered across Eastern Visayas, Northern Samar, San Bernardino Strait, Capul Island, San Isidro Island and Manila. He said while the Badjaos are traditionally a seafaring tribe, some families have settled in impoverished coastal sections of highly-urbanized areas due to poverty and displacement.
Alex Castro, of Nagkakaisang Iskolar Para Sa Pamantasan at Sambayanan (KAISA UP), agreed with Buenaagua and said: "This leaves open the possibility of members of the tribe, especially children and women, to be subject to exploitation and harassment, not to mention the detachment of younger generations to their well-established traditions and culture. The surrounding hype implies that most people only notice indigenous people when they are photo shoot-material and thus sellable."
Castro stressed that "romanticizing" the plight of Gabiola and her family will do very little difference to the quality of life experienced by indigenous tribes.
"Since the passage of Indigenous Peoples' Rights Act in 1997, no successful attempt has been initiated to address the issue of poverty and exploitation among these nomadic tribes. Not to mention the disenfranchisement of these groups in policies addressing armed violence and environmental destruction in rural and coastal areas of the country," she said.
Castro also noted that while civil society and individual citizens' efforts to help the family of Gabiola are admirable, the government must recognize the societal realities that put Gabiola's family into such dismal conditions. She said that education in all levels remain inaccessible to most indigenous people, with its high cost and discriminatory policies.
"Gabiola's desire for a quality education is reflective of the desire espoused by all citizens, especially those who see it as a tool for social mobility and self-realization. We cannot simply address this issue by giving out token scholarships, but by providing free education for all citizens, regardless of where they came from and which group they belong to," she said.
Both Castro and Buenaagua urged the Aquino government in its last few weeks and the incoming Duterte administration to take drastic and immediate action to uplift and secure the lives and livelihoods.
"President-elect Rodrigo Duterte, as the first President to hail from Mindanao, must be very familiar with the poverty and violence the indigenous people have to face daily and therefore should prioritize the integration of their issues in the country's policies on development and peace. This entails a departure from the neoliberal policies espoused by the Aquino government, which Duterte also professed to adopt, putting business interests ahead of the urgent demands of the people and resulting to massive displacement, loss of livelihood and the concentration of wealth to a privileged few," Buenaagua said. (Mindanao Examiner)
49,068 total views, 4 views today