Logging firm hit by blast in Zamboanga City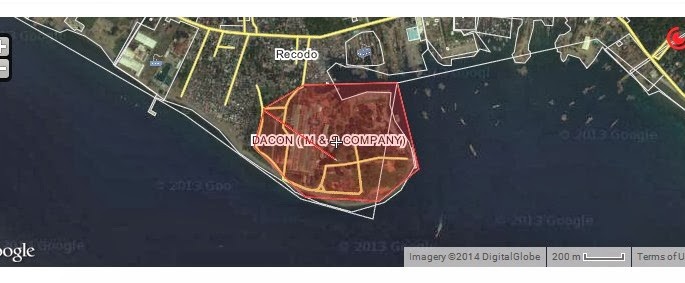 Google map of Recodo village in Zamboanga City where Dacon Company is situated.
ZAMBOANGA CITY (Mindanao Examiner / Feb. 28, 2014) – A logging firm, Dacon Company, came under attack in Zamboanga City in southern Philippines, but police said there was no report of injuries or casualties.
Police said the assailant fired an M79 grenade from a rifle launcher into the company building near a cemetery in Recodo village.
Chief Inspector Ariel Huesca, a regional police spokesman, said a security guard,
Bob Jaezel Matulac, reported seeing a flash of light from the nearby cemetery and followed by a loud explosion in Dacon.
"There were no casualties or injuries from the explosion," he said, adding the police are investigating the attack.
No individual or group claimed responsibility for the explosion. The motive of the attack is unknown. (Mindanao Examiner)
1,632 total views, 6 views today