NPA leaders tagged as behind deadly attack in Agusan Sur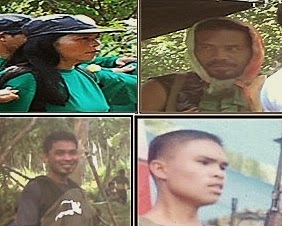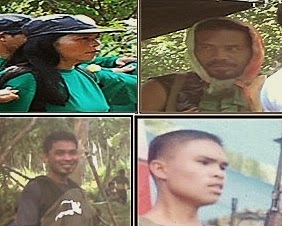 The Eastern Mindanao Command and the 4th Infantry Division have tagged New People's Army leaders Leonida Sanchez, Randy Subla, Ariel Ornales and Renato Sayasat as behind the ambush in Rosario town in Agusan del Sur province that killed four people and injured 7 others, including a soldier and two pro-government militias. (Mindanao Examiner)
DAVAO CITY – The Philippine military has tagged Monday four communist rebel leaders as behind a deadly ambush that killed four people and wounded seven more in the southern province of Agusan del Sur.
The Eastern Mindanao Command and the 4th Infantry Division have tagged New People's Army leaders Leonida Sanchez, Randy Subla, Ariel Ornales and Renato Sayasat as behind the ambush in Rosario town.
The victims were returning home from a church service when some 20 rebels attacked Sunday the ambulance they were using in the village of Marfil. The ambulance was carrying 11people, according to the military.
The fatalities were identified as Neljoy Cerna, 27; Noni Mabong, 51, Alfredo Cerna, 51; and Vanessa Sabas, 30. And the injured as Liza Casilla, 47; Elmer Adonis, 37, village chieftain Emillio Solidor Jr., 49; and eight-year old Mae Roselyn Adonis, army soldier Diryun Mordeno and pro-government militias Expedito Sabado and Reynaldo Austral.

The military said the ambushers belong to the Guerrilla Front 14 operating in the provinces of Agusan del Sur and Surigao del Sur. The NPA has been fighting for a separate state in the country. (Mindanao Examiner)
Like Us on Facebook: https://www.facebook.com/mindanaoexaminer
Follow Us on Twitter: https://twitter.com/MindanaoExamine
Read Our News on: http://www.mindanaoexaminer.com and http://www.mindanaoexaminer.net
477 total views, 1 views today