Pagadian City trader shot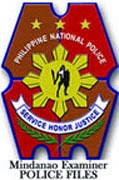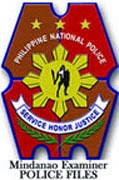 PAGADIAN CITY – Motorcycle gunmen shot and critically wounded a furniture shop owner in Pagadian City in the southern Philippine province of Zamboanga del Sur, police said Saturday.
Police said the 58-year old Helen Carbajosa was talking to her cousin Arturo Carbajosa when gunmen attacked her at Purok Curvada in the village of Dao.
Carbajosa's cousin was unhurt in the shooting that occurred Friday afternoon at the victim's shop. The businesswoman was rushed to hospital after the gunmen escaped.
Policemen recovered five bullet casings of .45-caliber pistol in the area and the motive of the attack is still unknown. (Mindanao Examiner)
Like Us on Facebook: https://www.facebook.com/mindanaoexaminer
Follow Us on Twitter: https://twitter.com/MindanaoExamine
Read Our News on: http://www.mindanaoexaminer.com and http://www.mindanaoexaminer.net
1,420 total views, 5 views today