Philippine Army kills NPA rebel, captures wounded child soldier in clash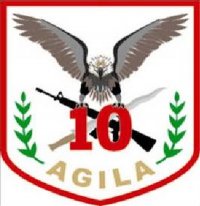 DAVAO CITY (Mindanao Examiner / May 31, 2013) – Philippine troops killed a communist rebel and captured a wounded child soldier in fierce clashes Friday in the southern province of Compostela Valley, security officials told the regional newspaper Mindanao Examiner.
Officials said troops attacked members of the New People's Army manning a roadblock in the village of Lunganapan in Laak town.
Lt. Col. Lyndon Paniza, a spokesman for the 10thInfantry Division, said
government soldiers killed one rebel in a 20-minute running gun battle and recovered an M60 machine gun, a back pack and electric wires that officials said is being used by rebels as detonating cord for improvised explosives.
He said the fighting stopped after the rebels fled, but pursuing troops caught up with them hours later
in the village of San Antonio, sparking another clash.
Paniza said the child soldier was wounded in the head after he threw himself down a rugged terrain while trying to flee from the soldiers. The minor was eventually captured and soldiers seized from him an Ak-47 assault rifle.

"The minor was given first aid and then brought to hospital. There were no military casualties," he said.
The NPA is fighting for a separate state in the country. (Mindanao Examiner)
1,275 total views, 9 views today