Philippine military claims killing 2 Sayyaf rebels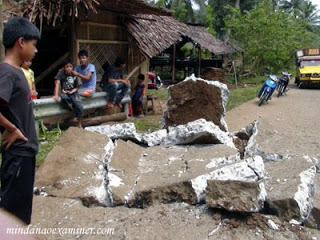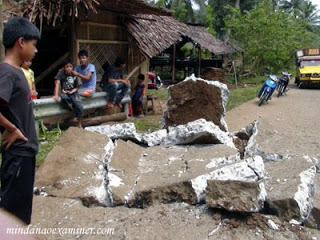 Abu Sayyaf militants bombed a bridge in a previous attack in Sulu province in this library photo of the Mindanao Examiner Regional Newspaper.
ZAMBOANGA CITY (Mindanao Examiner / June 28, 2013) – The Philippine military has claimed to have killed 2 Abu Sayyaf rebels and wounded several more in a clash in the southern province of Sulu, reports said Friday.
It said the fighting erupted in Patikul town. There was no report of any military casualties.
Troops have failed to recover the bodies of those slain in the fighting and that reports of enemy casualties were based on intelligence information.
The reports said military helicopters pounded a site in Patikul where rebels were allegedly hiding. But the area is also a lair of Moro National Liberation Front which previously clashed with security forces. (Mindanao Examiner)
1,295 total views, 5 views today