Student abducted in Pagadian City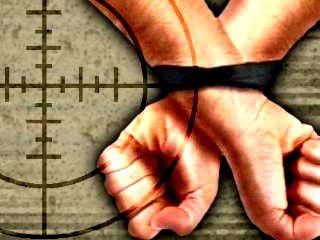 PAGADIAN CITY (Mindanao Examiner / Feb. 28, 2014) – Police have mounted a massive search for a 19-year old student who was abducted by an unidentified men in Pagadian City in the southern Filipino province of Zamboanga del Sur.
Police said Stephen Tan, who is taking up civil engineering in Southern Mindanao College, was seized near the PhilHealth office in the village of Gatas. Witnesses said the abductors fled in a car whose license plate is KJS 723.
Authorities were also tracking the owner of the car and have already coordinated with the Land Transportation Office.
The motive of the abduction is still unknown and Tan's family has not released any statement. Police said it si investigating the case. (Mindanao Examiner)
1,394 total views, 5 views today