COTABATO CITY – An improvised explosive planted by pro-ISIS militants in the restive province of Maguindanao went off Sunday, wounding an army soldier who was trying to disarm the bomb, officials said.
Officials said the soldier had already defused two other improvised explosives in Kuloy village in Shariff Aguak town and was working on the last when it suddenly detonated.
Brig. Gen. Cirilito Sobejana, commander of the 6th Infantry Division, has blamed the Bangsamoro Islamic Freedom Fighters (BIFF) for the bombs, saying, the militant group is sowing terror in the province following massive military operations against them.
"Violent extremism and terrorism have no place in Central Mindanao. We condemn in strongest term the criminal and barbaric acts of these local terrorist groups," he said, tagging the BIFF as behind two other grenade attacks earlier at an army post in Mother Labu-Labu village, also in Shariff Aguak town.
He said one of the explosions wounded a 19-year old villager, Nasser Kusain, who was hit by shrapnel in the body. Kusain was rushed to the local hospital, but his condition remains unknown.
Fighting also erupted in Maguindanao's Datu Unsay town and soldiers managed to seized assorted weapons left behind by militants – under BIFF commanders Bungos and Kadaffy Abdulatif – in several hideouts in Malangog village.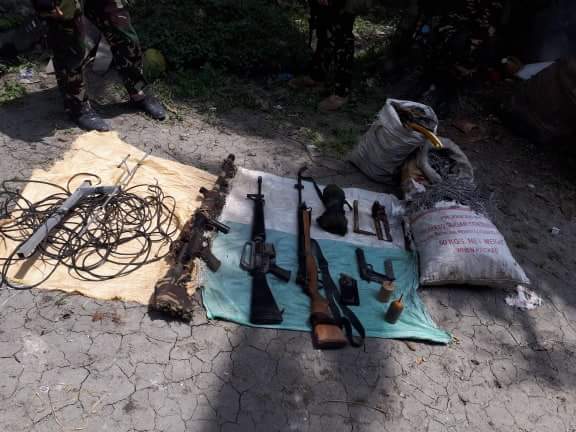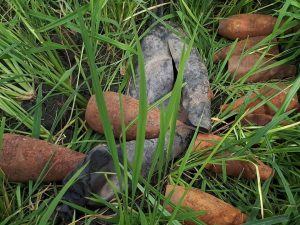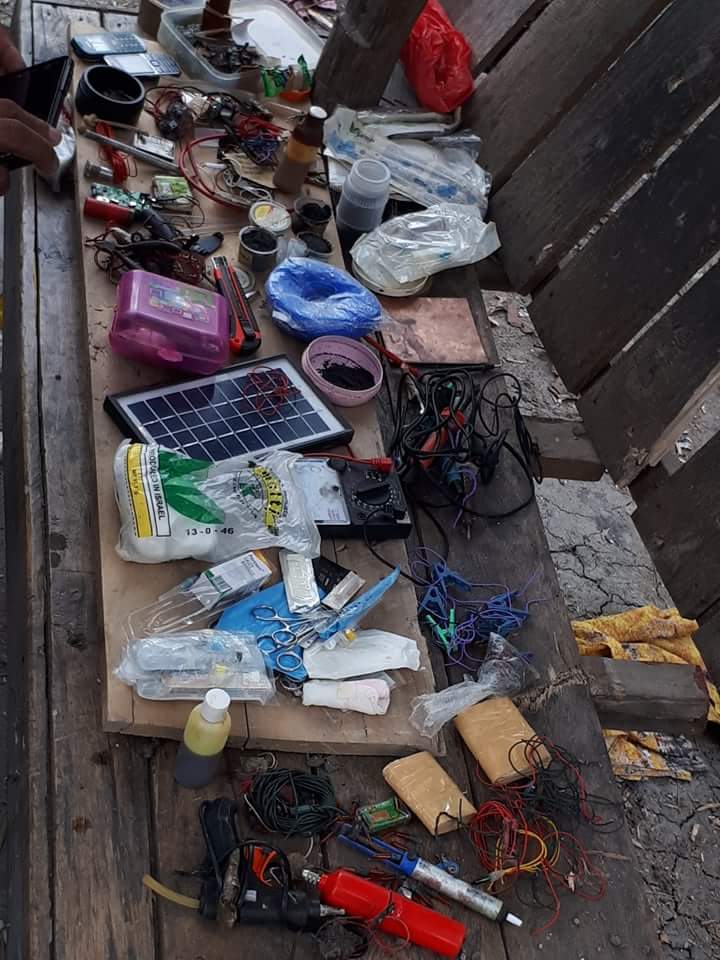 Military photos released to the regional newspaper Mindanao Examiner show recovered BIFF weapons.
Among the weapons seized by soldiers were a .50-caliber Barrett sniper rifle, one M16 automatic riles, one M14 rifle, one .45-caliber pistols, two hand grenades, improvised explosives and ammunition.
The BIFF, whose leaders have pledged allegiance to the Islamic State, is only one of several militant groups fighting for the establishment of a caliphate in the troubled region. The provincial governor, Esmael Mangudadatu, as usual has not released any statement on the latest violence.  (Mindanao Examiner)
Like Us on Facebook: https://www.facebook.com/mindanaoexaminer
Follow Us on Twitter: https://twitter.com/MindanaoExamine
Read And Share Our News: https://www.mindanaoexaminer.com/
http://mindanaoexaminernewspaper.blogspot.com/
Digital Archives: https://issuu.com/mindanaoexaminernewspaper
See Media Rates: https://mindanaoexaminer.com/ad-rates/
7,091 total views, 1 views today