PAGADIAN CITY – A senior police official was killed in an alleged shootout during a drug sting carried out by undercover cops in Dipolog City in southern Philippines, officials announced Tuesday.
Chief Inspector Helen Galvez, a regional police spokeswoman, said Superintendent Santiago Rapiz was slain late Monday outside the Andres Bonifacio College Gymnasium where he reportedly sold crystal meth to members of the Counter-Intelligence Task Force and anti-narcotics agents.
Rapiz was previously assigned at the Regional Police Directorate for Personnel and Records Management in Bacolod City in Negros Occidental province and had been transferred in October 18 at the Zamboanga del Norte provincial police headquarters where he was with the Logistics Branch.
"The operation resulted in an armed encounter between the operatives and the suspect that led to the death of Superintendent Santiago Ylanan Rapiz. After he sensed the operation, Rapiz tried to escape but was cornered by the arresting elements."
"However, instead of giving up to the authority, he drew his firearm and fired towards the arresting elements. The operating units retaliated and fired back hitting him. He was immediately rushed to Corazon Aquino Hospital in Dipolog City, however, he was pronounced dead on arrival by the attending physicians," Galvez said.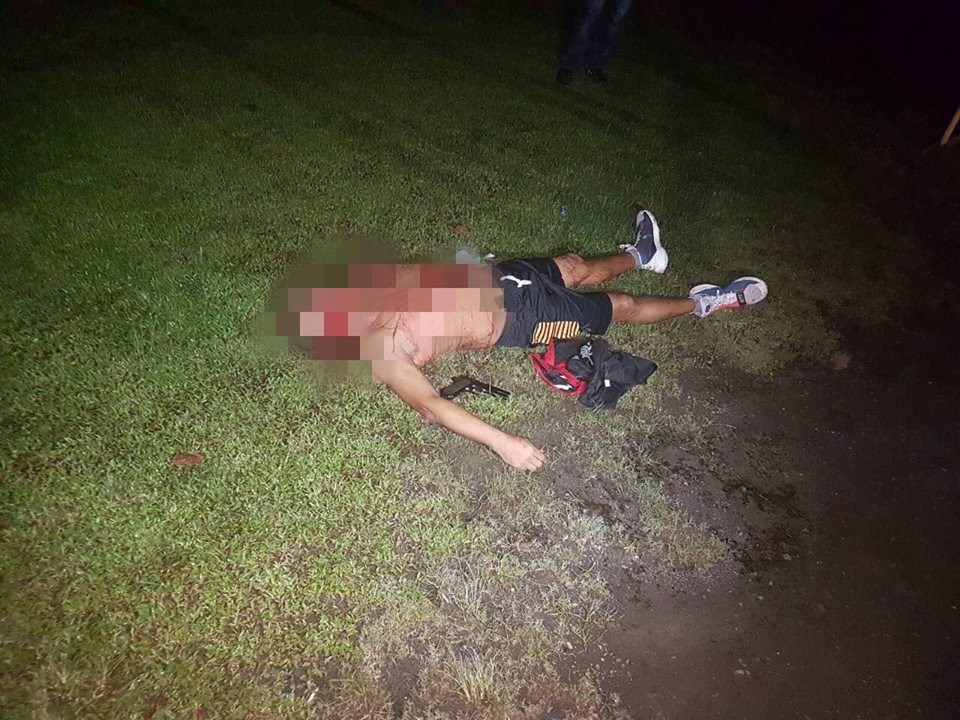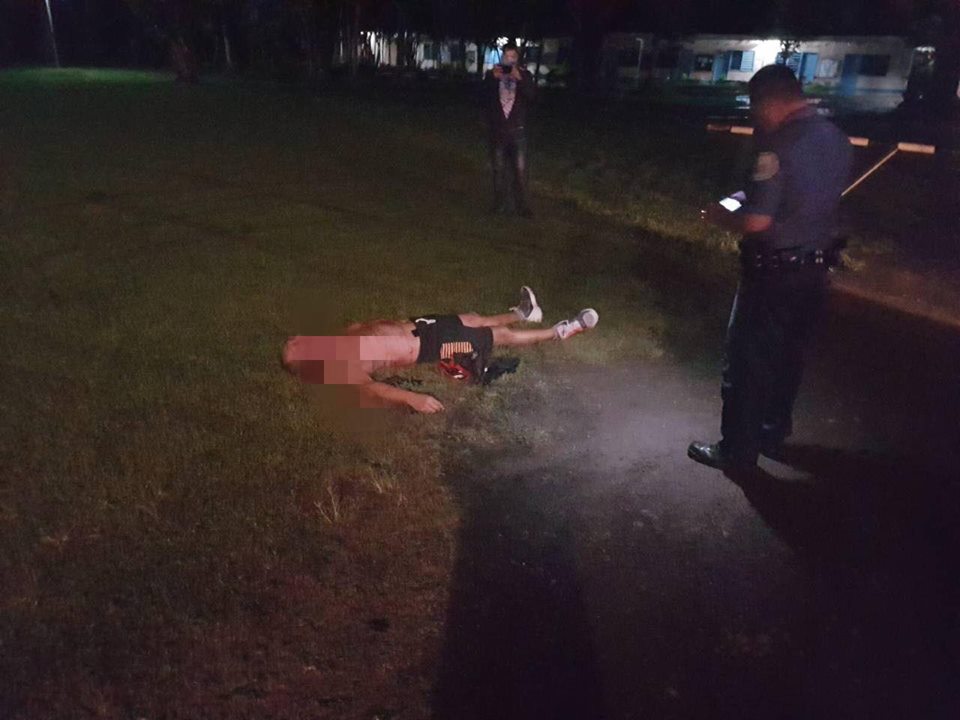 Photos released by the police showed the slain official lying on a grassy area without a shirt and was only wearing a pair of short pants and sneakers. A .45-caliber pistol was also near his corpse.
Galvez said operatives recovered the suspect meth worth about P50,000 they bought from Rapiz.
She said Chief Superintendent Emmanuel Luis Licup, commander of the regional police force, has repeatedly warned cops to stay away from illegal drugs.
"Regional Director Licup earlier gave a stern warning that the Police Regional Office 9 is seriously implementing the Internal Cleansing Program in the region," Galvez said.
Citing data from the regional police, Galvez said over 30 policemen had been tested positive for illegal drug use during random drug testing and that 11 cops were arrested in anti-drug operations since January in western Mindanao.
She said the Counter-Intelligence Task Force had already "neutralized" two policemen – PO3 Ronald Bernardo and PO2 Maria Oliver Olaso – involved in illegal drug trade in two separate stings in Zamboanga City. Both Bernardo and Olaso were assigned with the drug enforcement team of the local police force.
The Zamboanga City Police Office said its anti-drug campaign resulted in the arrest of over 1,200 people from January to October.
Zamboanga City Mayor Beng Climaco lauded the local police force and other law enforcement units, including the Philippine Drug Enforcement Agency for continuously reinforcing the anti-drug campaign, as she reiterated her administration's all-out support to President Rodrigo Duterte's war against illegal drugs. (Mindanao Examiner)
5,714 total views, 1 views today