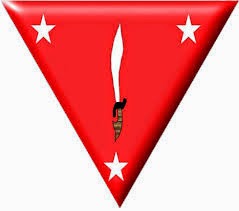 PAGADIAN CITY (Mindanao Examiner / July 28, 2014) – Four government soldiers were wounded in an attack by communist rebels in the southern Philippine province of Zamboanga del Sur, officials said Monday.
Officials said the soldiers, members of the 1st Cavalry Squadron under the 1st Infantry Division, were on a military truck heading to training in Zamboanga City when New People's Army rebels attacked them near the village of Maragang in Tigbao town.
Capt. Franco Suelto, a spokesman for the 1st Infantry Division, said the attack sparked a firefight, but it was not immediately known if there were rebel casualties.
"The soldiers were bound to Zamboanga City on board their service vehicle when the NPA chanced and fired upon the soldiers. The soldiers returned fire toward the NPA position and a brief firefight ensued," he told the regional newspaper Mindanao Examiner. "It is unfortunate and sad that the NPA continue to sow terror and violence just to pursue an irrelevant ideology. The soldiers were on administrative movement on the way to a training exercise when they were treacherously attacked by the NPA. It is a random and unplanned move on the NPA side due to their predicament and hardship in the presence of soldiers in their traditional mass base."
Brig. Gen. Gerardo Barrientos, commander of the 1st Infantry Division, denounced the attack and ordered troops to pursue the rebels.
"The 1st Infantry Division together with the stakeholders denounced this cowardly attack to our peace-loving soldiers. I ordered the troops of the 53rd Infantry Battalion and the detachments of 5th Infantry Battalion to relentlessly pursue the NPA group responsible on this dastardly act. The Army will show the futility of their armed struggle and induce them to abandon the armed struggle and engage in peace negotiations with the government," Barrientos said.
"Rebel forces in Zamboanga del Sur were forced to transfer and hide near populated areas, particularly along national highway of Tigbao town, due to the pressure from intense and persistent pursuit operations of the military complementing peace and development efforts of Bayanihan teams in the traditional lairs of NPA in the province of Zamboanga del Sur. The NPA is on the run after series of recent encounters with military and successive surrenders of members in the province," he added.
The NPA has been fighting for many decades now to overthrow the democratic government and install a communist state in the country. (Mindanao Examiner)
921 total views, 2 views today