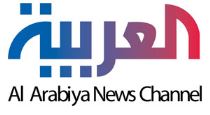 ZAMBOANGA CITY (Mindanao Examiner / June 29, 2012) – Philippine officials on Friday maintained that a Jordanian journalist and his two Filipino assistants are filming terror leaders in Sulu Island, denying reports the trio is being held hostage.
Jainab Abdulmajid, a spokeswoman for the Sulu provincial government, said Baker Atyani, Al-Arabiya's Pakistanbureau chief, and his crew Rolando Letrero and Ramelito Vela, are believed to be still interviewing Abu Sayyaf militants, whose group is tied to Al-Qaeda and Jemaah Islamiya.
She said they received reports that Atyani's group are moving from one camp to another along with the Abu Sayyaf militants.
"Atyani is not a hostage and in fact there is no indication that any crime or complaint is evident. The only established fact is that he is freely moving around with the ASG. The AFP also received similar reports from the ground," Abdulmajid said, referring to the Armed Forces of the Philippines.
Authorities said Atyani arrived in Sulu on June 11 and went to the Abu Sayyaf the next day to secretly interview terror leaders. The Jordanian journalist had made prior arrangement with the Abu Sayyaf to film a documentary about the terror group.
Police said Atyani also deceived local officials after he claimed to be filming government projects in Sulu, one of five provinces under the Muslim autonomous region. (Mindanao Examiner)
1,487 total views, 0 views today