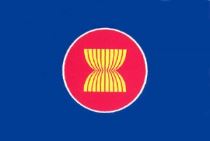 MANILA (Mindanao Examiner / Sept. 29, 2012) – Philippine officials said foreign ministers of the Association of Southeast Asian Nations (ASEAN), including Filipino Foreign Affairs Secretary Albert del Rosario, met with their counterpart, United States Secretary of State Hillary Clinton, to discuss wide-ranging issues, including regional peace, stability and security, and the peaceful settlement of disputes and maritime issues.
In a statement following the meeting held on September 27 at the sidelines of the 67th session of the United Nations General Assembly (UNGA), Del Rosario, who heads the Philippine delegation to the UNGA, described the discussions as constructive and the talks significantly touched on key issues of mutual concern for the Philippines, its neighbors and the United States.
"The discussions during the meeting emphasized "the need to secure stability in the region, the peaceful settlement of disputes and other maritime issues." The holding of the meeting in the Mission was very relevant, given the realities in Southeast Asia and in the larger East Asian region," Del Rosario said in a statement sent to the regional newspaper Mindanao Examiner.
In her introductory statement, Clinton reaffirmed the United States is committed to the Asia Pacific region and underscored that "we want to work with all of you to build a stable and just regional order that will benefit every nation."
1,475 total views, 1 views today