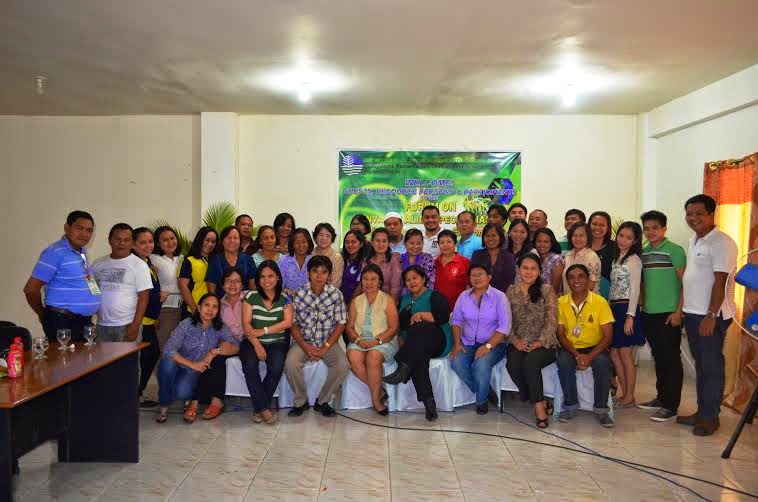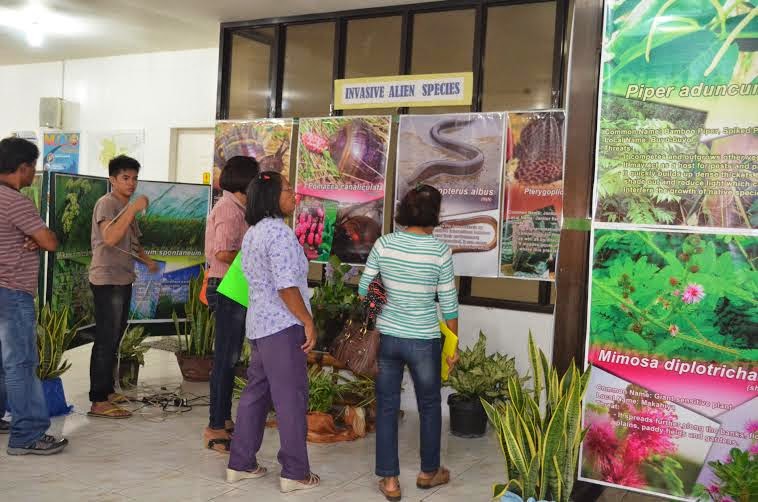 Participants to the DENR forum on Invasive Alien Species.
KORONADAL CITY (Mindanao Examiner / July 31, 2014) – With the rising prevalence and spread of so-called Invasive Alien Species – which pose serious threats and harm to the country's existing environment and natural resources – the Ecosystems Research and Development Service of the Department of Environment and Natural Resources has conducted a forum here in an effort to instill greater consciousness and promotion of stakeholder's awareness and knowledge on the threats of IAS.
Dozens of participants from various government agencies and local governments and the academe attended the forum where DENR Regional Director Datu Tungko Saikol spoke about the IAS.
He said IAS threaten biological diversity or biodiversity which includes various forms of life. They also pose potential adverse impacts to the environment, Saikol said.
Dr. Carmelita Villamor, of the Ecosystems Research Development Bureau, who spoke in the forum, distinguished what are alien species in contrast to IAS.
She said alien species, also called exotic, non-native or non-indigenous, are introduced intentionally or unintentionally. They become invasive if they are spreading and colonizing native organisms. The pathways of these species, according to her, are through means of transportation such as aircraft and through commodity exchange and activities such as fisheries, agriculture, forestry and reforestation; and trade, travel and tourism.
DENR Regional Technical Director for Research, Dr. Bighani Manipula, also discussed the topic on IAS found in the Allah Valley Protected Landscape.
Foremost of these species are the so-called Bamboo piper or locally known as "buyo-buyo", with the scientific name of Piper aduncum L. It is considered as invasive because it competes with other crops thus lowering the quality of production, Dr. Manipula emphasized.
Manipula said other common examples of IAS are plants like Japanese acacia, Lantana, Mani-mani, Talahib and Yemane (Gmelina arborea Roxb.). Also belonging to IAS are some pets, aquarium animals and plants, namely Rose-ringed Parakeet, Grey Squirrel, janitor fish, and Water hyacinth, among others. (Concepcion Valdez and Manuela Locsin)
1,502 total views, 0 views today