Letters to the Editor: Unity Statement of OFWs in Hong Kong against the integration of P550 terminal fee to ticket cost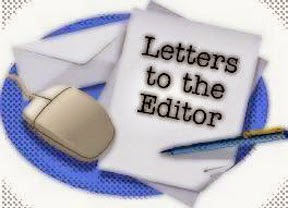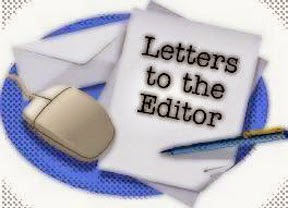 Dear Editor,
WE, Filipino migrants in Hong Kong, strongly oppose and demand to stop the implementation of the integration of the P550 terminal fee payment to ticket cost for OFWs that will take effect on October 1, 2014. We further for the abolition of the useless Overseas Employment Certificate or OEC,
Republic Act 10022 also known as the Amended Migrant Workers Act of 2010 provides that OFWs are exempted from paying the terminal fee. Airport authorities and the government must recognize this right of migrant workers instead of subjecting us to more inconvenience and fees.
It is absurd for us to pay the terminal fee and then just have it refunded. It will only add more pressure and stress for OFWs and for sure, many will be unable to get the refund and thus the payment will only go again to the government's coffers.
If the government wants to ease the difficulties of non-OFW passengers, it should not be at the cost of more the thousands of OFWs that leave the country everyday.
More importantly, this will make indispensible the OEC that OFW organizations around the world have been campaigning for abolition. The OEC should not be needed anymore just to prove that we are OFWs because our passport, contract and other documents we have are more than sufficient for this purpose..
We challenge DOLE Sec. Rosalinda Baldoz to make true her previous declaration that OEC will be scrapped. This new rule of integrating the P550 terminal fee to tickets does not point to such direction.
We are tired of being the milking cows of the government. In the face of the grave corruption in the country, we know that the money collected from us are actually not even going to efforts that will help our people but are only going to the pockets of greedy and corrupt politicians.
We say enough.
Scrap the Agreement to Integrate P550 terminal fee in air ticket!
Abolish the Overseas Employment Certificate!
No to Government Exactions!
Signed by:
1. Abra Migrant Workers Welfare Association
2. Abra Tinguian Ilocano Society
3. Agusan HK Society
4. Annak ti Maeng Tubo
5. Asian Pacific Mission for Migrants
6. Association of Concerned Filipinos
7. BAGGAK ti ATIS Cultural Group
8. Bagong Alyansang Makabayan – Hong Kong
9. Balili Allab Workers Organization
10. Balungao Overseass Workers Association
11. Bangar La Union- Maritess Nuval
12. Bangued Hong Kong Organization
13. Bauco District Organization
14. Bengued Federation
15. Binalonan Migrant Workers Organization
16. Bucay Migrant Workers
17. Bucloc Hong Kong Organization
18. Consolidated Filipino Community Brigade
19. Cordillera Alliance
20. Cuyapo Association
21. Delfin Albano Foreign Workers Association
22. Divine Word Migrants Apostolate
23. FILGUYS Association
24. Filipino Migrants Workers Union- Bu13/City Hall Chapter
25. Filipino Friends
26. Filipino Image Society
27. Filipino Migrant Association
28. Filipino Migrant Domestic Workers Union
29. Filipino Migrant Workers Union – Admiralty Chapter
30. Filipino Migrant Workers Union- Chater Garden Chapter
31. Filipino Migrant Workers Union – Chater Road Chapter
32. Filipino Migrant Workers Union
33. Filipino Reflexologist
34. Filipino Women Migrant Association
35. Friends of Bethune House
36. Gabriela HK Bank
37. Gabriela Hong Kong
38. Gabriela Tsuen Wan
39. Ganagan San Juan Association
40. Ifugao Association
41. Ikmin Valley Organization Boliney
42. Isabela Federation
43. Janiuaynon Association
44. Junior Association of Migrants
45. Justice & Peace Net- Evangeliztion Family
46. Kalinga Apayao HK Workers Association
47. Lagangilang Overseas Association
48. Licuan Baay Hong Kong Association
49. Ligalig Family
50. Likha Cultural Group
51. Mabama Organization Malibcong
52. Maeng Tribe of Abra Luba Hong Kong
53. Manabo Hong Kong Organization
54. Mega Ballroom Association
55. Methodist Church Filipino Migrant (Fortress)
56. Methodist International Church- Filipino Christian Council
57. Migrante Hong Kong Bank
58. Migrante Luzviminda
59. Migrante Naguilian
60. Migrante Shatin
61. Migrants Association of San Isidro Abra
62. Mindanao Alliance
63. Mindanao Federation
64. Mission MOVERS
65. Natividad OFW's Hong Kong
66. Occidental Mindoro HK Association
67. Organic Clan
68. Otocan Migrant Workers Association
69. Pangasinan Overseas for Welfare Empowerment and Rights
70. Philippine Independent Church
71. Philippine Independent Church- Choir
72. Philippine International Dance Group
73. Pinatud A Saleng ti Umili
74. Promotion of Church People's Response
75. Radiant Organization of Amiable Drivers Hong Kong (ROAD-HK)
76. Sadanga Migrant Association
77. Saranay ti La Paz Overseas (SaLO)
78. Share HK
79. Sta Maria DePila Migrants Association
80. The KISS
81. The Royal International Migrants Association
82. Tigil Na (Movement against Illegal Recruitment and Trafficking
83. Timpuyog ti Tayum
84. Tineg Overseas Workers Association
85. United Filipinos in Hong Kong
86. United Pangasinan Hong Kong
87. United Philippine Taekwondo Organization –Hong Kong
88. Ward Methodist Filipino Mission
89. WOPIC Antique
90. Lakbay Dangal
91. League of Overseas Filipino Midwives
Individuals
92. Mr. Ramon Bultron
93. Ms. Cynthia Tellez
94. Ms. Edwina Antonio Calimutan
95. Fr. Dwight Dela Torre, PIC
The Secretariat
United Filipinos in Hong Kong (UNIFIL-MIGRANTE-HK)
2/F., New Hall, St. John's Cathedral,
4 Garden Road, Central, Hong Kong SAR
Tel. (852) 3156-2447 Fax. (852) 2526-2894
E-mail: secretariat@unifil.org.hk
Website: http://www.unifil.org.hk
Blog: compatriots.blogspot.com
YouTube: www.youtube.com/unifilhk
Like Us on Facebook: https://www.facebook.com/mindanaoexaminer
Follow Us on Twitter: https://twitter.com/MindanaoExamine
Read Our News on: http://www.mindanaoexaminer.com and http://www.mindanaoexaminer.net
1,278 total views, 5 views today