Manila-based 'acetylene gang' members arrested in Tacurong City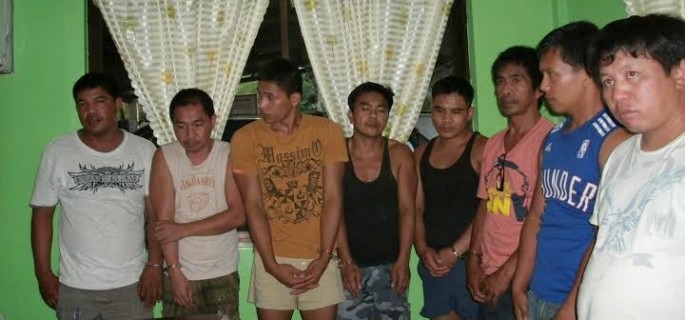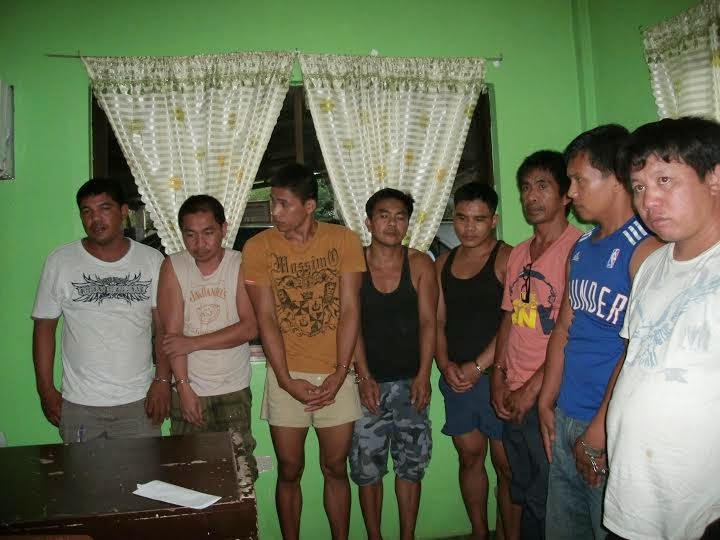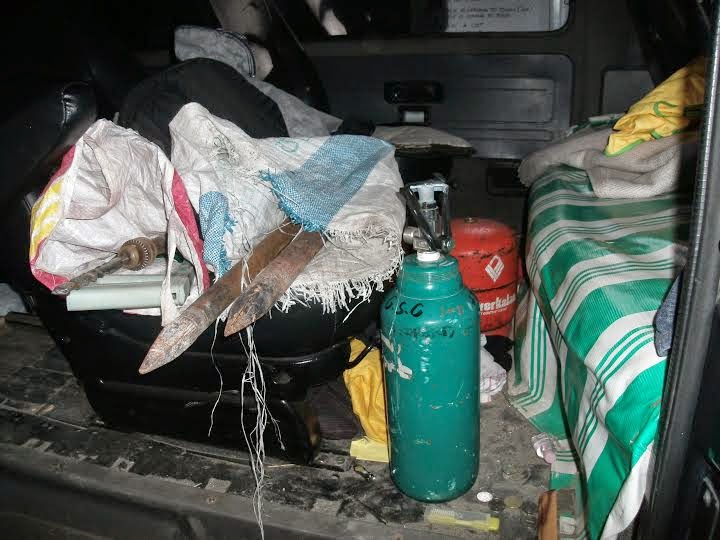 Arrested 'Acetylene Gang' members.
(Rose Muneza)
TACURONG CITY – Police and soldiers arrested on Tuesday 8 members of the so-called "Acetylene Gang" at a checkpoint in Tacurong City in southern Philippines, officials said.
Officials said a .45-caliber pistol was also seized from those arrested who were mostly operating in Manila. They are being investigated by the police to determine if they were involved in burglaries in South Cotabato province and nearby areas.
Those arrested were identified as Elvis Lawe, 52; Jonathan Cabradilla, 31; Christopher Tayao, 23; Palog Apalet, 43; Allan Dawan, 28; Rodolfo Nasapne, 28; Jun Ramos, 35; and Dario Payanyo, 31.
Police said it also confiscated from the group various drilling equipment and an acetylene cylinder they use in cutting through steel. The men were travelling in a van when stopped by the police and soldiers.
Superintendent Junny Buenacosa, the city police chief, and Chief Inspector Joan Maganto, of the South Cotabato police force, said they are still verifying reports about the involvement of the gang in several burglary cases.
Gang members usually rent a house or room near pawnshops or other commercial establishments and secretly dig their way through, sometimes in underground canal and flood way, and steal whatever they can. (Rose Muneza)
Like Us on Facebook: https://www.facebook.com/mindanaoexaminer
Follow Us on Twitter: https://twitter.com/MindanaoExamine
Read Our News on: http://www.mindanaoexaminer.com and http://www.mindanaoexaminer.net
2,222 total views, 4 views today