NPA rebels holds policeman in Southern Philippines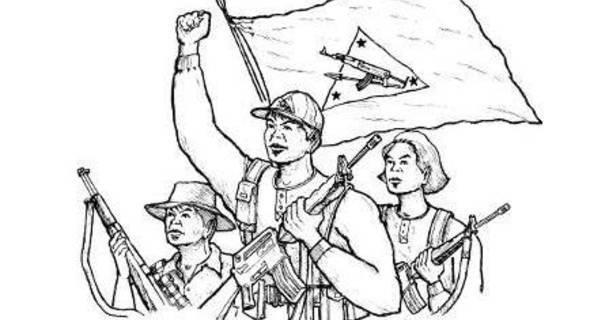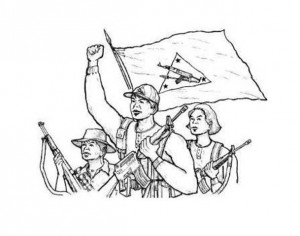 DAVAO CITY (Mindanao Examiner / Apr. 29, 2013) – Communist rebels seized a police escort of Compostela Valley Governor Arturo Uy and confiscated his weapons at a checkpoint in Maco town in the southern Philippines.
Daniel Ibarra, a spokesman for the New People's Army, said they are holding Senior Police Officer 2 Allan Mariquit Pansoy as a prisoner of war.
He said Uy's group violated a strict order of the rebel group for politicians to refrain from bringing armed bodyguards during their campaign in so-called guerrilla zones in Mindanao. Uy and other board members who were with him in a convoy were not harmed by rebels.
The NPA said politicians should coordinate and cooperate with rebel forces in areas where the communist group is actively operating.
"The arrest and subsequent detention of Pansoy as prisoner of war and confiscation of firearms should serve as warning to Uy and his party mates that the NPA will target armed candidates to protect the people and defend its territories," Ibarra said in a statement sent to the regional newspaper Mindanao Examiner.
"Before and after the reactionary elections, combat troops of the military and police and paramilitary forces are already legitimate targets and even more so when these combatants enter NPA guerrilla bases and zones. Thus, for candidates to bring these enemies of the people during election time is to jeopardize the safety and security of the peasant masses, he said.
Ibarra said it is deceptive to say that the military and police serve as innocent escorts when they are the "fascist private armies of politicians."
"They intimidate, conduct psychological warfare, and do surveillance against the masses as part of their bootlicking jobs for politicians. Thus, these reactionary forces are not welcome in the countryside, their mere presence serves to intimidate the poor voters and bully the latter to support non-performing politicians," he said.
The NPA has been fighting for decades for the establishment of a separate state in the country. (Mindanao Examiner)
1,961 total views, 4 views today