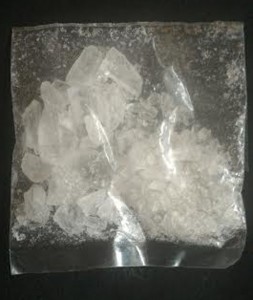 DAVAO CITY – Communist rebels have released a video clip of a police officer they captured during a raid last month in Davao Oriental province in southern Philippines as proof of life and said the prisoner is currently being investigated for his alleged involvement in illegal drug trades.
The New People's Army rebels have declared Chief Inspector Arnold Olgachen, commander of police forces in Generoso town, as a prisoner of war. He is currently being investigated by a kangaroo court after a packet of methamphetamine hydrochloride or shabu was seized from him by rebels.
"POW Olgachen is currently being investigated for his involvement in the unbridled illegal drug trade in Governor Generoso town and in Davao Oriental," Rigoberto Sanchez, a rebel spokesman said.
In the video, Olgachen, wearing a pair of red short pants and black t-shirt and sitting inside a thatched hut, introduced himself as the police chief of Generoso town and went on to say that he is being treated fairly and being fed by his captors. He also appealed to the rebels to free him soon.
"I am PCI Arnold Olgachen, Chief of Police of Governor Generoso Municipal Police Station, which was attacked last May 29, 2016. I am currently a prisoner of war of the NPA. I am doing okay, they did not harm me. They treat me humanely, they provide food for me. I am hoping they will release, that is my request to them," he said.
The rebels also released a photo of the drugs seized from Olgachen.
President-elect Rodrigo Duterte has given up efforts to secure the safe release of Olgachen after learning from the NPA that rebels confiscated drugs from the police officer.
Duterte, who publicly declared war on illegal drugs, said the fate of Ongachen is now up to the NPA. "You have a kangaroo court. Sentence him to 20 years of hard labor," Duterte said. "I said I'd be harsh (on illegal drugs). I'm sorry for that guy."
Duterte earlier appealed to the rebels to immediately free Ongachen.
Sanchez said the town have been identified as a gateway of illegal drug trade in the province and that government officials have ignored the existence of the nefarious activities there. He also accused the 28th Infantry Battalion of sabotaging the NPA's planned raid on a laboratory of being run by drug syndicates in the village of Tibanban.
He also accused politicians and other military and police officials as involved in the nefarious trade and warned that they are now target of the NPA's war on illegal drugs.
"It is in the class interest of feudal lords, bourgeois compradors and bureaucrat capitalists that illegal drugs should proliferate in the country. The detestable US-Aquino regime has allowed this menace to take root and spread. This is yet another crime that the outgoing reactionary regime and its Oplan Bayanihan have to be held accountable for," he said.
Oplan Bayanihan refers to the government's anti-insurgency campaign which the NPA said violated the rights of innocent people and resulted in extrajudicial killings in the countryside.
Sanchez said the release of the clip by the NPA affirmed its continuing campaign against illegal drug syndicates in the country. He said the daring raid on May 29 in Generoso town is a blow against the unholy alliance of reactionaries and armed forces that continues to peddle illegal drugs in the province.
"The successful tactical offensive, which netted for the NPA a total of 11 firearms, was part of the Red army's heightened military actions to dismantle the proliferation and punish the purveyors of illegal drug trade," he said.
"NPA units in the province have already gathered information from the ground regarding the festering illegal drug trade that bridges criminality, fascist abuse, corruption in the reactionary bureaucracy and armed forces and feudal exploitation," he added.
Sanchez said they will strike hard against drug lords and their protectors. "The only solution to this menace is to strike hard against big drug lords and their protectors who have links to international drug syndicates," he said.
The NPA has been fighting the democratic government for decades now in an effort to put up a communist state in the country and Duterte is currently talking peace with the rebel group. (Mindanao Examiner)
Like Us on Facebook: https://web.facebook.com/mindanaoexaminer
Follow Us on Twitter: https://twitter.com/MindanaoExamine
Read Our News on: http://www.mindanaoexaminer.com / http://mindanaoexaminernewspaper.blogspot.com/
Digital Archives: issuu.com/mindanaoexaminernewspaper
Share Our News
9,697 total views, 1 views today