NPA says it killed 'rabid' Davao vigilante leader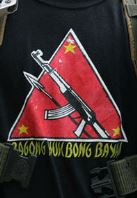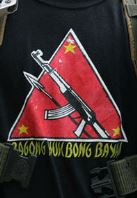 DAVAO CITY (Mindanao Examiner / July 31, 2012) – Philippine communist rebels took responsibility for the murder of a second tribal chieftain in the southern region of Mindanao.
Ka Sandawa, a spokesperson for the New People's Army, said rebels shot and killed Datu Causing Ogao after he attempted to flee from a rebel checkpoint in Marilog district in Davao City on July 27.
Sandawa said the slain tribal leader was a "rabid" vigilante leader feared by civilians and tribesmen because of his brutality.
The 10th Infantry Division accused the NPA of killing and his companion Rodolfo Latakin. Ogao's son, Keem, was also shot and seriously wounded by rebels.
"The NPA's punishment of Causing Ogao was to give revolutionary justice for the victims of his bloody record as a leading counter-revolutionary fanatic in Marilog and Baguio Districts in Davao City, and some parts in Magpet and Arakan towns in North Cotabato province."
"Masses trembled in abject fear in villages where Ogao and his gang of criminals operated. Ogao masterminded several cases of murder, banditry, theft of precious farm animals and extortion of small businessmen," Sandawa said in a statement sent to the Mindanao Examiner.
On Tuesday, the NPA also owned up to the killing of tribal leader Libontos Ansabo, who was allegedly behind the spate of killings and banditry in North Cotabato's Arakan town.
Isabel Santiago, a spokesperson for the NPA's Herminio Alfonso Command, said rebel forces killed Ansabo, alias Kumander Ibon, on July 27 after rebels raided the village of Ganatan and captured him.
Ansabo's six companions, including a deputy, who were also captured, had been freed by rebels after they begged for their life.
"The NPA implemented the standing order following a decision for capital punishment recommended by a People's Court which heard 11 cases of murder filed by various complainants from families and relatives of victims, and presented with solid evidence by numerous witnesses in the communities of Arakan in North Cotabato."
"The People's Court constituted by the organs of the People's Democratic Government convicted Kumander Ibon for masterminding, collaborating with the fascist AFP and implementing, using excessive force, in various cases of grave crimes against humanity, to wit, the killing of 19 peasants and lumads in 11 cases of murder including the massacre of seven family members and gruesome hacking of two children," Santiago said.
AFP refers to the Armed Forces of the Philippines.
Santiago said Ansabo was also greatly feared by the villagers for being involved in various crimes, and forced recruitment of young men into paramilitary forces to fight the NPA rebels. (Mindanao Examiner)
1,361 total views, 6 views today