OFW money, a push for hometown investing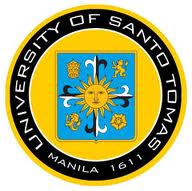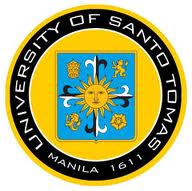 MANILA (Mindanao Examiner / Feb. 27, 2013) — The money earned in a foreign land may probably push the overseas Filipino and the migrant family in some rural hometowns to invest and do business there, according to a study by the University of Santo Tomas entitled Remittance Investment Climate Analysis in Rural Hometowns.
In a statement sent to the regional newspaper Mindanao Examiner, the UST study of overseas migrants from Magarao in Camarines Sur and Maribojoc in Bohol done by professors Alvin Ang and Jeremaiah Opiniano, found that the amount of remittances, the length of time sending money, and the percent of remittances to a household's income may induce entrepreneurship and hometown investing.
Researchers also discovered that the larger the remittances that families receive and the longer the length of time receiving these incomes "could possibly influence the likelihood of having a business in the hometown."
These factors to induce investing and doing business in the two rural hometowns were results of statistical tools that RICART employed to determine the relationship between remittances and investing and doing business in rural hometowns. This is while some 40 percent of both the 69 remitters and 158 migrant families surveyed from the two hometowns were found to be investing and doing business already in Magarao and Maribojoc.
Magarao is a fifth-class income municipality whose estimated remittances from abroad amount to P43.874 million coming from some 300 overseas Magaraoenos. Maribojoc, on the other hand, has an estimated P40.548 million of overseas remittances from nearly 900 migrant Maribojocanons.
Overseas earnings are the leading income sources in both municipalities. If harnessed through hometown programs, policies and incentives that help overseas migrant entrepreneurs and investors, these have a potential for local economic development, the report said.
Previous studies by economists from De La Salle University found that remittances have a negative and significant impact on the probability of migrants to engage in entrepreneurship.
"While there is no general link between owing a business and investing in hometowns with overseas remittances… the entrepreneurial potential of these incomes are fitting for poverty-stricken rural communities and the country as a whole," said Ang and Opiniano in their report.
The Philippines received over US$200 billion in remittances coursed through banks in the last 38 years. This is even if the growth rates of annual remittance inflows have not reached double-digit figures since the 2008 global financial crisis.
The country's five-year development plan under the current administration had mandated the initiation of savings, investment and entrepreneurship programs for overseas Filipinos and their families. As well, the 2011-2016 Micro, Small and Medium Enterprises (MSMEs) Development Plan has included overseas Filipinos as a target sector.
The Japan government's Ministry of Finance and the New Delhi-headquartered Global Development Network supported RICART's conduct when Ang and Opiniano, in 2011, won an international research contest that GDN organized.
Rural entrepreneurship probable
It had to be tested: Will financial literacy impel the rural-born overseas Filipino to engage in business back home?
If they have satisfactory knowledge, more so excellent knowledge in handling money, these moneyed rural town mates will probably do business in the rural birthplace, RICART said.
What about those with limited levels of financial aptitude? Migrant remitters who do not keep financial records "are less likely to open a business," it said.
Most remitters from both rural hometowns claim to have "satisfactory" knowledge about handling money. While most migrant families from Maribojoc also have satisfactory knowledge in finance, many counterpart families from Magarao were said to have no knowledge in finance.
These findings contrast to what a recent online poll on financial literacy by Citi found that Filipino consumers have improved their financial quotient or financial well-being; and that more and more citizens now understand the value of budgeting, retirement planning and saving.
Surprisingly, a significant majority of all 69 migrant remitters and 158 migrant families surveyed said they do not need assistance on handling money. And if a household is fully dependent on remittances, RICART's analysis showed that the migrant or migrant household will not go into business.
Overseas earnings are the leading income sources in both municipalities. Magarao is a fifth-class income municipality whose estimated remittances from abroad amount to P43.874 million coming from some 300 overseas Magaraoenos. Maribojoc, on the other hand, has an estimated P40.548 million of overseas remittances from nearly 900 migrant Maribojocanons.
Given the findings, "financial literacy interventions for overseas migrants and their families will help them provide positive outcomes on financial management," Ang and Opiniano wrote.
RICART's findings are relevant for country whose citizens, whether here or abroad, have been pummelled with books and seminars on financial education in recent years. Yet the country's overall savings rate, which is just above 20%, is among the lowest in Asia.
At least 54% of remitters and 65 percent of migrant families from the rural hometowns surveyed by RICART are saving.
Power costs, loan repayment hamper rural business
Families receiving overseas remittances, and who are running micro and small enterprises in their rural birthplaces, find rising power costs and ability to repay loans as major constraints in doing business, RICART said.
The Philippines is among the top Asian countries that charge the highest electricity rates, with rates as high as US$0.20 (some P8) per kWh.
Overseas migrant families from Magarao found electricity costs, land ownership, bank loan procedures and the ability to pay loan instalments to be major problems in the fifth-income town's business climate.
Counterpart migrant families from Maribojoc, on the other hand, say that power rates, costs associated with local road access, and loan repayment through instalment are the major constraints in their local business climate.
Typical low-income rural municipalities such as Magarao and Maribojoc thrive on agriculture and retail trade, as there is also low business activity. In the case of these two towns, overseas remittances are the leading sources of household incomes: P43.874 million for Magarao (coming from some 300 overseas Magaraoenos), and about P40.548 million for Maribojoc from nearly 900 town mates abroad.
At least 55% of migrant families in Magarao, and 31% of counterpart households in Maribojoc, currently run enterprises in their birthplaces. But Ang and Opiniano estimated, using statistical tools, that remittances may induce migrant families, as well as migrant remitters, to do business back home.
They also found that those who receive regular remittances and who own a savings account and who have a higher assessment of their financial literacy will likely invest and do business in their hometowns.
On the part of migrant remitters, RICART found that the longer overseas migrants are working abroad, the higher the probability that they will open up a business in the rural hometown.
Ang and Opiniano said that it will be helpful if local government units initiate business climate reforms, like what Maribojoc had done in recent years, to support the creation of more enterprises in rural localities.
"Since remittance senders and recipients are thinking of having a business or of investing in their hometowns, these prospective migrant entrepreneurs should be targeted and assisted with business advisory assistance and financial intermediation," the authors said.
1,373 total views, 5 views today