Philippines remembers Filipino revolutionary leader Andres Bonifacio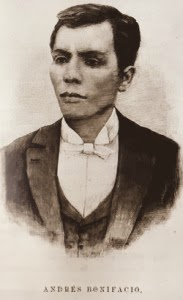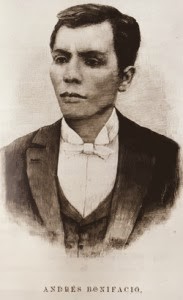 President Benigno Aquino in Caloocan City. (Photo by Robert Viñas)
CALOOCAN CITY – President Benigno Aquino led the flag-raising and wreath-laying activities at the Bonifacio Monument in Caloocan City on Saturday to mark the hero's 150th birth anniversary.
In his speech, Aquino said Bonifacio embodies courage and strength in the face of any challenge, and underscored the relevance of Bonifacio's example at a time of calamity and in the wake of the massive destruction left by typhoon Haiyan.
Aquino also paid tribute to the heroism of everyday heroes – the volunteers who selflessly take part in relief and recovery efforts for typhoon survivors – and called on all Filipinos to relive the spirit of "bayanihan."
As part of the celebrations, Bangko Sentral ng Pilipinas Governor Amado Tetangco, Jr. also presented the commemorative coin to the President while the Philippine Postal Corporation presented a commemorative stamp.
The program at the Bonifacio Monument also featured a reading of the Katipunan Decalogue by representatives of the youth, women, labor and professional sectors.
The event was attended was also attended by other officials of the national government and members of the diplomatic corps and officials of the local government of Caloocan City. (Susan de Leon)
1,747 total views, 1 views today