Philippines to celebrate peace consciousness month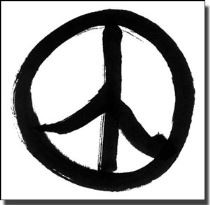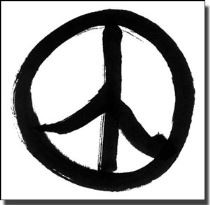 MANILA (Mindanao Examiner / Aug. 31, 2012) – President peace adviser Teresita Deles said they have lined up a series of activities for the celebration of the 9th National Peace Consciousness Month that starts on September 2.
She said the celebration, which carries the theme 'Ako. Ikaw. Tayo. Magkakaiba, Nagkakaisa sa Kapayapaan,' is intended to raise awareness among Filipinos on the need to advance the government's on-going peace process with Moro and communist rebel groups, and promote a culture of peace.
Deles said this culture of peace will be anchored on nonviolence, respect for fundamental rights and freedoms, tolerance, understanding and solidarity – values guided by the principles of "daang matuwid" (or straight path) which is President Benigno Aquino's battle cry in the fight against corruption.
The peace month celebrations will start with a football clinic featuring the national men's football team, the Philippine Azkals, and a Peace Fair.
There will also be a series of events which include a massive "I Am for Peace" campaign involving movie celebrities; a series of photo exhibits on the gains of the peace process in major Metro Manila malls; a job fair, a cultural and gala program showcasing peace process milestones; a fund-raising golf tournament; and simultaneous peace concerts in key cities in the country.
Deles said every Filipino is a stakeholder of peace, emphasizing that the peace process will need a vast constituency because the work of peace is not government's alone.
"We will need the participation of the entire public. Despite our differences, we Filipinos have proven that we can work together to achieve gains in the peace process. This peace month, we are reminded of the triumphs we have accomplished as a people," she said in a statement sent to the Mindanao Examiner.
The peace adviser related that September was chosen to be the peace month by virtue of Proclamation No. 675 because many of the peace milestones occurred during the month.
"It can be recalled that 26 years ago, the government and the Cordillera People's Liberation Army, now called the Cordillera Forum for Peace and Development, forged the Mt. Data Sipat (cessation of hostilities) on September 13. Ten years later, the government signed the 1996 Final Peace Agreement with the Moro National Liberation Front on September 2," Deles explained.
Deles added that it was also n September 15 that the Office of the Presidential Adviser on the Peace Process was established through Executive Order Number 125.
Other significant peace events happening in September also include National Day of Prayer for Peace and Reconciliation, Launching of 2001-2010 International Decade for Culture of Peace and Nonviolence for the Children of the World and International Day of Peace as declared by the United Nations.
Deles called on everyone to join in the celebration of peace through the different activities lined throughout September.
1,593 total views, 5 views today