Rebels attack police bivouac in Philippines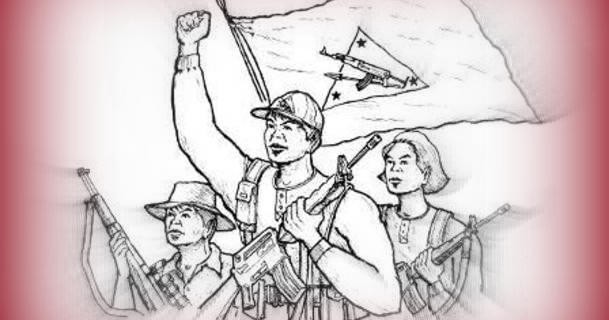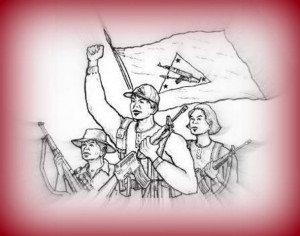 MANILA (Mindanao Examiner / June 29, 2013) – One policeman was killed and 9 others wounded in an attack on Saturday staged by communist rebels in Mountain province in the Philippines' Cordillera region, a rebel spokesman said.
Magno Udyaw said the policemen were members of the Regional Public Safety Battalion. He said the attack occurred in the village of Kabunagan in the town of Tadian where more than 100 policemen gathered for a bivouac.
He said the rebels also provided first aid to the wounded policemen before retreating with 14 automatic rifles seized from the officers.
"The ambush left one policeman dead and 9 others wounded, while the NPA withdrew without casualties after giving first aid to the wounded and releasing a number of captured PNP combatants. The NPA seized 14 high powered rifles, eleven M16s and three M14s," Udyaw said.
He said the policemen also serve as security forces of mining and power companies that aggressively invest in ancestral domain of the province despite widespread protests from tribesmen.
Udyaw has warned of more rebel attacks in the province.
"As long as the present ruling system continues, the threat to the people's ancestral domain and the impunity enjoyed by large scale mining and power generation projects in collusion with the present US-Aquino regime continues unabated."
"It is only through the strengthening unity of the national minorities of the Cordillera region and the peoples' army that accumulated strength can be attained in combating these plunderers, and only through the victory of the People's Democratic Revolution that progress through nationalist industrialization, genuine autonomy and self-determination can be attained," he said.
The NPA has been fighting for many decades now for the establishment of a separate state in the country. (Mindanao Examiner)
1,446 total views, 5 views today