Sayyaf now threatens to kill Malaysian captive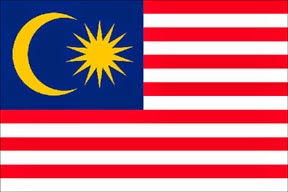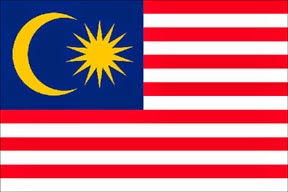 ZAMBOANGA CITY – Abu Sayyaf militants holding a Malaysian fish breeder have threatened to kill its captive if ransom is not paid by his family, reports said Tuesday.
The Abu Sayyaf is demanding 3 million ringgits for the safe release of Chan Sai Chuin, but his wife said they only managed to raise 100,000 ringgits mostly borrowed money from friends and relatives.
The 32-year old Chan and an unidentified Filipino worker were snatched at gunpoint on June 16 this year from a fish farm in the town of Kunak in Tawau District in the eastern Malaysian state of Sabah and sped off on a speedboat towards the southern Philippine province of Tawi-Tawi.
Malaysia's The Star Online quoted Chan's wife Chin Pek Nyen, 42, as saying the Abu Sayyaf is getting impatient and has warned her that enough time had been given for her to raise the ransom and that any further delay would put her husband in danger.
"They told me my husband is sick and is dying. I don't know if they are telling me the truth but I'm very scared," Chin told The Star, adding that the gunmen had allowed her husband to make fewer calls to her.
"It's like putting a bet on my husband's life," she said, adding that she was now considering getting public assistance to raise the money to pay for her husband's release. "I have only been able to borrow about 100,000 ringgits from friends and relatives so far. I can't get any more," Chin said.
Chin has appealed to both the Malaysian and Philippine governments to help secure the safe release of her husband.
There were no reports about the other Filipino hostage, but the Abu Sayyaf is also holding Malaysian policeman Kons Zakiah Aleip, 26. He was snatched July 12 also this year by eight masked gunmen who also shot dead another Malaysian policeman Kpl Abdul Rajah in a failed raid on Mabul Water Bungalows off Pulau Sipadan in Sabah. The Abu Sayyaf demanded 5 million ringgits for Zakiah's freedom.
Just in May, The Abu Sayyaf released a kidnapped Chinese tourist, Gao Huayun, and Filipina resort worker Marcy Dayawan in southern Philippines in exchange for some 2.2 million ringgits or about 300 million pesos paid by Gao's family. A leader of the Moro National Liberation Front, Nameh Sangkula, reportedly helped negotiate the release of the hostages. It was unknown who tapped Sangkula to secure the freedom of the hostages who were kidnapped on April 2 at the Singamata Adventures and Reef Resort in the town of Semporna also in Sabah where Dayawan works.
The Abu Sayyaf has been tagged as behind at least 6 kidnappings in Sabah since last year. In November last year, the al-Qaeda linked Abu Sayyaf group also kidnapped a Taiwanese tourist Chang An Wei after killing her husband Hsu Li Min in a daring cross-border raid in Sabah's Pom Pom Island. The woman was eventually released a month later near the village of Liban in Talipao town in Sulu after paying ransom.
The militant group just recently also threatened to behead the 71-year old German yachter Stefan Viktor Okonek, who was kidnapped at sea along with Herike Diesen, 55. The foreigners were en route to Sabah in Malaysia from a holiday in Palawan Island in western Visayas in the Philippines when the Abu Sayyaf intercepted them on April 25 this year.
The Abu Sayyaf demanded P250 million ransom ($5.6 million) from Germany and for Berlin to cease all support to US airstrikes against Islamic State or IS in Iraq and Syria. The Abu Sayyaf, which is harboring Jemaah Islamiya members, and another rebel group, the Bangsamoro Islamic Freedom Fighter, have earlier pledged allegiance to Abu Bakr al-Baghdadi, the leader of the Islamic State or IS.
The Abu Sayyaf has resorted to ransom kidnappings to raise money for the purchase of weapons and to fund terror attacks and future kidnappings in the South. (Mindanao Examiner)
Like Us on Facebook: https://www.facebook.com/mindanaoexaminer
Follow Us on Twitter: https://twitter.com/MindanaoExamine
Read Our News on: http://www.mindanaoexaminer.com and http://www.mindanaoexaminer.net
1,357 total views, 4 views today