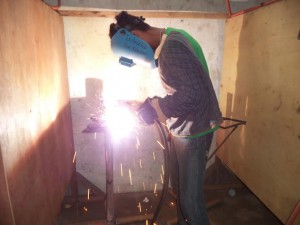 ILIGAN CITY – Some 147 beneficiaries of the Republic Cement Group have graduated from Shielded and Arc Welding training program of the Technical Education and Skills Development Authority or TESDA in Iligan City in southern Philippines.
The training was part of the Republic Cement's Iligan plant's skills training program and community development initiatives. All the graduates received National Certificates II or NC II from the TESDA. 
"Republic Cement is firmly committed to the development of our host communities, including providing relevant skills training that can translate into employment opportunities both here and abroad," Renato Sunico, president of Republic Cement and Building Materials, Inc., said in a statement sent to the regional newspaper Mindanao Examiner.
He said the new welders represent the second batch of trainees under the program, which has since produced over 200 graduates. The project benefited indigent and unemployed members from the villages of Kiwalan and Acmac.
Under the program, which is implemented in partnership with TESDA and the village councils of Kiwalan and Acmac, scholars undergo a total of 324 hours of intensive training in order to receive a certificate.
NC II is part of TESDA's Technical Vocational Education Training Qualification and Certification System, which validates that its program graduates are equipped with the technical aptitude in all relevant competency requirements and standards prescribed by the industry, according to Sunico.   
He said apart from offering livelihood opportunities, the program promotes equal opportunity and gender diversity, having trained over 20 women in the Shielded and Arc Welding course, a traditionally male-associated profession. 
Sunico said they are helping to expand the local pool of skilled workers from which it can hire contractors for its expansion requirements. He said most of the welding contractors currently servicing Republic Cement's Iligan plant are products of the skills training program. "This is one way that Republic Cement builds shared value in our host communities. Our skills training program is one way for us to contribute to the communities' overall well-being," he said. (Mindanao Examiner)
Like Us on Facebook: https://web.facebook.com/mindanaoexaminer
Follow Us on Twitter: https://twitter.com/MindanaoExamine
Read Our News on: http://www.mindanaoexaminer.com / http://mindanaoexaminernewspaper.blogspot.com/
Share Our News
Digital Archives: issuu.com/mindanaoexaminernewspaper
9,882 total views, 1 views today