ZAMBOANGA CITY – Over a dozen people were injured after a speeding passenger jeep overturned on a downhill road in Zamboanga City in southern Philippines.
The jeep was carrying devotees who were returning home from Mount Abong-Abong where a Catholic shrine and a huge cross were erected on top decades ago and visited by Christian devotees on Holy Week. An initial report said the driver lost control of the jeep and overturned.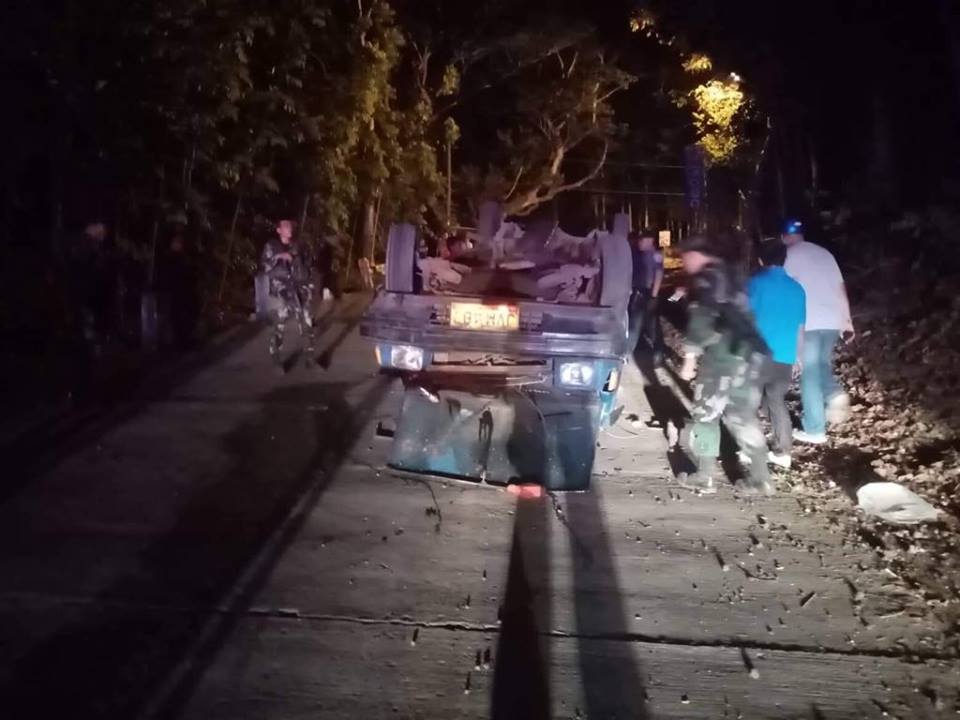 Mayor Maria Isabelle Climaco Salazar has ordered emergency teams to the area and brought the injured to hospitals. She said 16 passengers were hurt in the accident.
She also ordered the police to investigate the driver and interview passengers to determine whether the Friday night accident was caused by reckless driving or mechanical failure.
Salazar said more than 112,000 devotees had flocked to Mount Abong-Abong for their Lenten rituals. She said 6 people were also rushed to hospital for fatigue and various health reasons, but nothing was serious.
"The Holy Week was successful and we want to thank the police and military and all those who stayed in Mount Abong-Abong to ensure security and order so devotees may pray solemnly to God," Salazar said.
On Saturday, Salazar deployed many teams to clean up the trash, mostly plastic bottles and food wraps, left behind by devotees and visitors. (The Zamboanga Post)
Like Us on Facebook: https://www.facebook.com/mindanaoexaminer
Follow Us on Twitter: https://twitter.com/MindanaoExamine
Share Our News: https://www.mindanaoexaminer.com
Mirror Site: https://mindanaoexaminernewspaper.blogspot.com
Digital Archives: https://issuu.com/mindanaoexaminernewspaper
Media Rates: https://mindanaoexaminer.com/ad-rates
Thank you so much for visiting our website. Your small donation will ensure the continued operation of the Mindanao Examiner Regional Newspaper. Thank you again for supporting us. BPI: 952 5815649 (BOPIPHMM) Landbank: 195 113 9935 (TLBPPHMM)
10,570 total views, 2 views today