SULU – At least a dozen soldiers were killed and wounded in a powerful explosion Friday at a military base in the southern Filipino province of Sulu.
Three soldiers were reported dead and 9 others injured in the blast, blamed by the military to the Abu Sayyaf, whose leaders have renewed their allegiance to ISIS.
The explosion inside the army's combat base in Indanan town coincided with the assumption of Major General Cirilito Sobejana as the new chief of the Western Mindanao Command. Sobejana was earlier quoted as saying that he will finish of the Abu Sayyaf before the year ends.
The Western Mindanao Command confirmed the blast, but gave no details of the explosion at the base.
No individual or group claimed responsibility for the blast, which happened barely a week after ISIS released a video showing Abu Sayyaf fighters gathered in a wooded area believed to be in Sulu.
The militants renewed their pledge of allegiance to ISIS leader Abu Bakr al-Baghdadi, according to Foundation for Defense of Democracies' Long War Journal. It reported Friday that the video opened with text emphasizing that the jihadists remain committed to their "pledge" to fight the infidels who "claim to have destroyed the caliphate."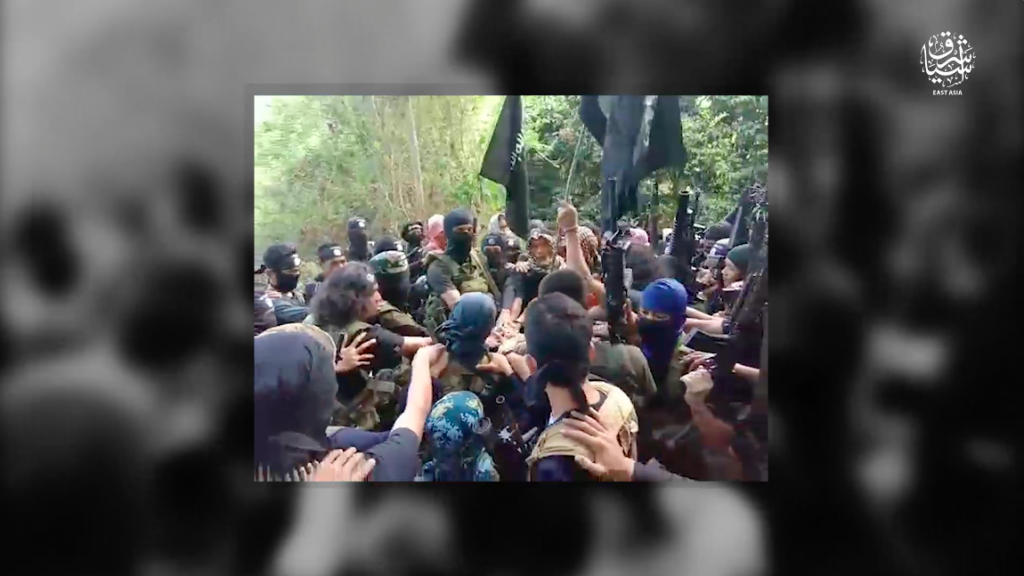 The text reads: "We renew our pledge [of allegiance] to the caliph of Muslims, the Mujahid Shaykh Abu-Bakr al-Husayni al-Qurashi al-Baghdadi, may Allah protect him."
It said the production of the video, one of several clips, are part of the Islamic State's "And the End Is Best for the Righteous" series, in which jihadists around the globe reiterate their fealty to Abu Bakr al-Baghdadi.
The end of the production includes brief scenes of the jihadists fighting the Philippine Army. As in other Islamic State videos, the jihadists show the identification cards for various foes presumably killed in battle, along with other spoils. (The Zamboanga Post)
Like Us on Facebook: https://www.facebook.com/mindanaoexaminer
Follow Us on Twitter: https://twitter.com/MindanaoExamine
Read And Share Our News: https://www.mindanaoexaminer.com
Mirror Site: https://mindanaoexaminernewspaper.blogspot.com
Digital Archives: https://issuu.com/mindanaoexaminernewspaper
Media Rates: https://mindanaoexaminer.com/ad-rates
8,511 total views, 1 views today