KIDAPAWAN CITY – Security officials said the casualties in Wednesday's bombing outside a restaurant in downtown Isulan in the southern Philippine province of Sultan Kudarat have risen to 18 from six earlier reported by authorities.
"The casualties in the blast are now pegged as 18," said Maj. Arvin Encinas,  a spokesman for the 6th Infantry Division.
He said soldiers and policemen recovered from the blast site broken parts of a 9 volt battery and fragments of a cell phone, believed used to detonate the bomb, and concrete nails, including pieces of plastic container which were all part of the improvised explosive that went off outside the Carlito's Chicken.
"We are still investigating who was behind this dastardly act. We also tightened security in the town to help local police force guard Isulan," he told the Mindanao Examiner regional newspaper.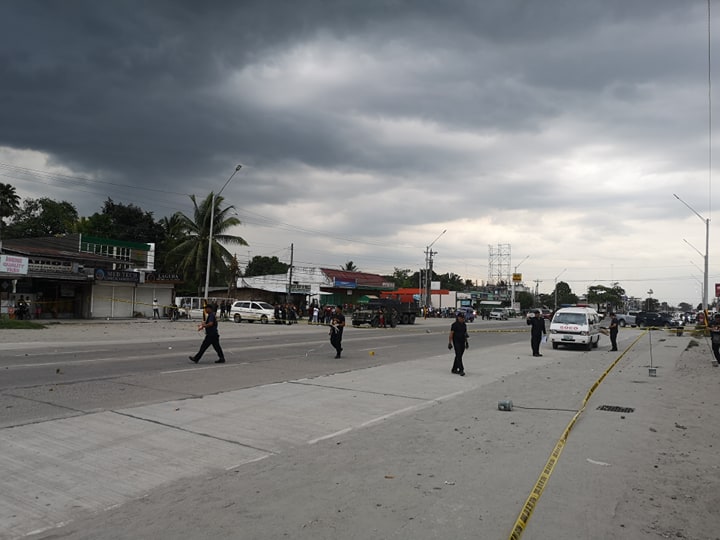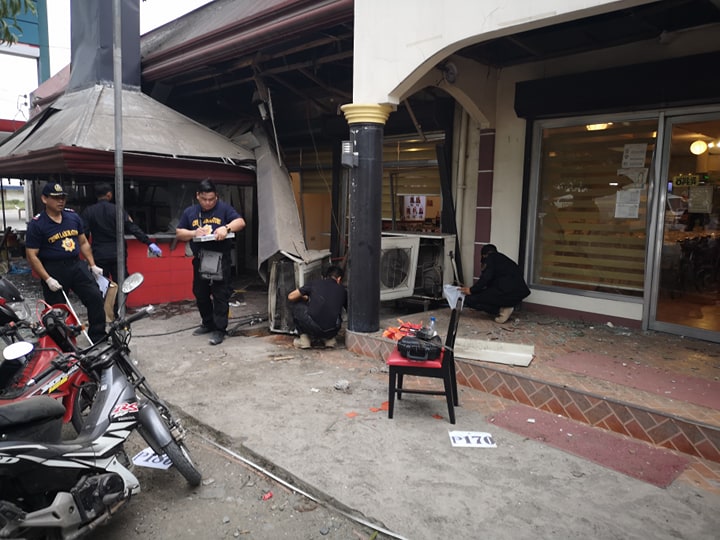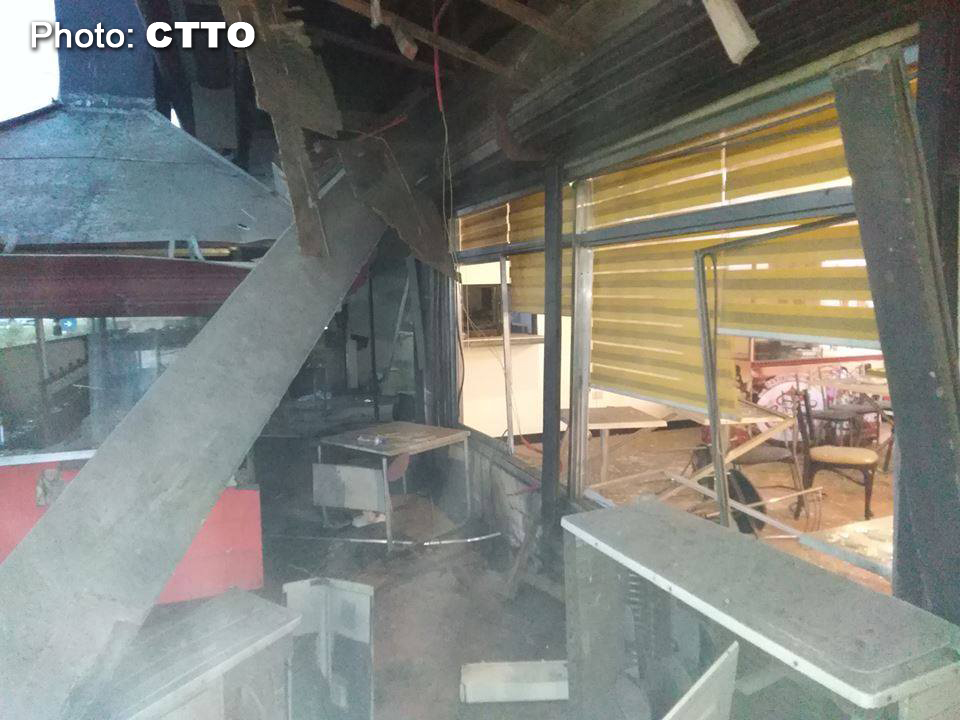 Town Mayor Marites Pallasigue said the blast occurred in front of the restaurant along the highway. She said the attack came as a surprise and that they had no intelligence report of an imminent attack or terror threats in Isulan. "Wala kahit ano, walang threat, wala lahat, walang intell report kahit na ano sa amin," she said, adding, her town is generally peaceful, although an ISIS bombing in August 28 last year killed two people and left at least three dozen others wounded.
"Generally, our place is peaceful. I don't know what happened or why this is happening to our place now," she said.
Former presidential peace adviser Jesus Dureza, in his Facebook account, said 2 children were killed in the powerful explosion. "Two kids already confirmed dead! Gov. Pax Mangudadatu just informed me. He is now rushing from GenSan to the site," he wrote.
But Encinas said there were no reports of Dureza's claim. "No, we have no report about it," he said.
A video posted on Facebook showed civilians running and screaming as black smoke billowed in front of the restaurant. The clip, recorded from a cell phone by another civilian, can be viewed here: https://www.facebook.com/jomayma.santiago.1/videos/340377610166510/?t=99.
No individual or group claimed responsibility for the attack, but the previous motorcycle bombing was claimed by ISIS, according to SITE Intelligence.
The blast coincided with the town's 61st founding anniversary and occurred while the whole region is under martial rule.  The motorcycle was parked along the highway near several shops in Kalawag village when it exploded around 8.30 p.m. and two other improvised explosives were recovered not far from the area.
At least 35 people wounded in the blast were rushed to hospitals. And an adult and child died from the bombing.
The Bangsamoro Islamic Freedom Fighters or BIFF whose leaders have pledged allegiance to the Islamic State, also claimed responsibility for last year's attack in the town. The BIFF, whose members were mostly former Moro Islamic Liberation Front fighters, is one of several pro-ISIS militant groups fighting for the establishment of a caliphate on Mindanao.
Security forces have been fighting militant groups in the southern region the past years. The blast occurred following President Rodrigo Duterte's order to the armed forces to crush terrorism. (Mindanao Examiner)
Like Us on Facebook: https://www.facebook.com/mindanaoexaminer
Follow Us on Twitter: https://twitter.com/MindanaoExamine
Read And Share Our News: https://www.mindanaoexaminer.com
Mirror Site: https://mindanaoexaminernewspaper.blogspot.com
Digital Archives: https://issuu.com/mindanaoexaminernewspaper
Media Rates: https://mindanaoexaminer.com/ad-rates
Thank you so much for visiting our website. Your small donation will ensure the continued operation of the Mindanao Examiner Regional Newspaper. Thank you again for supporting us. BPI: 952 5815649 (BOPIPHMM) Landbank: 195 113 9935 (TLBPPHMM)
8,211 total views, 1 views today