POLICE HAVE MOUNTED a massive search for an active policeman implicated in the murder of a radio broadcaster Dindo Generoso in Dumaguete City after 2 of his cohorts were arrested, officials said Friday.
Joel Egco, head of the Presidential Task Force on Media Security (PTFoMS), said one of the arrested suspects, Glenn Corsame, was a former police corporal; and the other Teddy Salaw.
He said both were nabbed on Thursday afternoon in Dumaguete City hours after the murder, but the third suspect, Corporal Roger Rubio, believed to be the triggerman, remains at-large. "Appropriate charges are being readied by the authorities against the suspects," Egco said.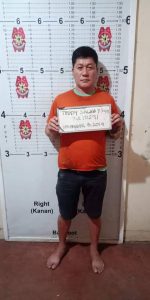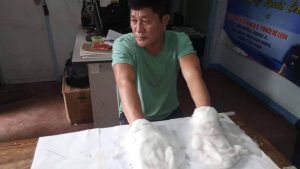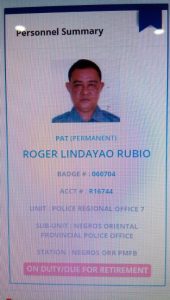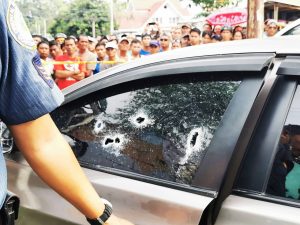 Generoso, who hosted a radio program at dyEM, was driving his car when ambushed by gunmen.  The radio man was shot multiple times and died instantly.
"Follow-up investigation in the killing of Generoso revealed the vehicle registration was under the name of Tomas Alegro, now a person of interest. Authorities used the CCTV footages they gathered around the time of the killing to track down the vehicle used (by the suspects), which led them to the driver of the motorcycle."
"The search led the (police) team to (the village of) Batinguel in Dumaguete City, where they chanced upon Salaw. When the authorities approached Salaw, who was then sitting on his parked motorcycle and holding his cell phone, the suspect tried to draw a firearm that was later identified as a .45-caliber Norinco pistol with eight rounds of live ammunition. Both the firearm and the phone were seized. Probers found out that Salaw was then exchanging text messages about the killing with Corsame, who was later traced and nabbed by investigators," Egco said.
He said during the arrest of Salaw, policemen also recovered motorcycle helmets similar to those used by the gunmen.
"Reports reaching the PTFoMS indicated that the suspects are in the employ of a powerful politician in the province. While the mastermind and the motive for Generoso's killing are still the subject of on-going, follow-up operations, and appropriate charges are being prepared against Salaw and Corsame," Egco said.
Martin Andanar, PTFoMS Co-Chairman, lauded the capture of the suspects.
"The arrest of the suspects is just the beginning of our quest to bring justice for Generoso and his family. This also shows the relentless determination of President Duterte and the PTFoMS, as well as the entire administration, in addressing the threats to our media professionals and to solving all forms of violence against media, especially, killings," he said.
Egco also praised the police and members of the media in Dumaguete City for providing useful information that led to this major breakthrough. "We will continue to actively protect the rights and lives of our media professionals, and constantly seek justice for those who have been affected by these senseless acts," he said. (Cebu Examiner)
Like Us on Facebook: The Mindanao Examiner
Like Us on Facebook: The Zamboanga Post
Follow Us on Twitter: Mindanao Examine
Read And Share Our News: Mindanao Examiner Website
Mirror Site: Mindanao Examiner Blog
Digital Archives: Mindanao Examiner Digital
Media Rates: Advertising Rates
24,491 total views, 1 views today