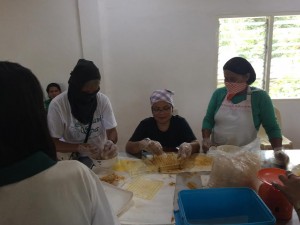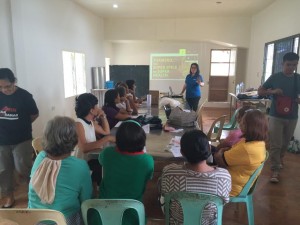 ILIGAN CITY – The Department of Trade and Industry in Lanao del Norte province conducted a skills upgrading training on the manufacture of turmeric capsule in the town of Sultan Naga Dimaporo.
Trade officials said the Tuesday training was held at the Multi-Purpose Cooperative Processing Center in the village of Calube in cooperation with the Department of Agrarian Reform under the Comprehensive Agrarian Reform Program.
The goal of the training was to provide upgraded skills and additional employment to encourage those who undertook them to engage more into processed products. A total of 21 people – five men and 16 women – from the Calube Multi-Purpose Cooperative joined and completed the training.
The cooperative is also one of the recipients of the Shared Service Facility of DTI because of their promising performance in making pure turmeric powder which they started in 2014.  
Sylvia Aguhob, head of the Food Technology Department of Xavier University in Cagayan de Oro City, led the training. She gave a lecture on the proper mixture of making turmeric capsule and other formula.
Making turmeric capsule is stricter in terms of cleanliness and sanitation because it is directly ingested by the body unlike the turmeric tea which requires hot water for consumption. Turmeric capsule formula is usually mixed with coconut oil powder, or freshly ground black pepper for it to be absorbed in the body.
Those who participated in the training produced some 355 pieces of 500mg capsules of turmeric.
Overall the participants were very satisfied with the training, with 15 participants giving it an outstanding rating. One even commented that they appreciate that this was a hand on training, thereby easier to understand. (DTI and Mindanao Examiner)
Like Us on Facebook: https://web.facebook.com/mindanaoexaminer
Follow Us on Twitter: https://twitter.com/MindanaoExamine
Read Our News on: http://www.mindanaoexaminer.com / http://mindanaoexaminernewspaper.blogspot.com/
Share Our News
Digital Archives: issuu.com/mindanaoexaminernewspaper
10,631 total views, 1 views today