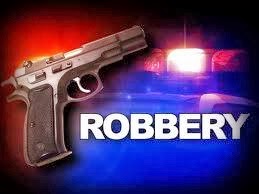 PAGADIAN CITY (Mindanao Examiner / Nov. 30, 2013) – Two gunmen barged into a financing company and held up its employees in the southern Philippines, police said Saturday.
Police said the assailants, armed with .45-caliber pistols, carted over P46,000 and two mobile phones from employees of Radio Finance Company Inc. in the village of Culo in Molave town.
The gunmen escaped on a motorcycle with their loot, police said. No individual or group has claimed responsibility for the heist, but the increasing robbery incidents in the province has alarmed small companies.
Police urged company owners to hire security guards and put up closed circuit television inside and outside their establishments to help protect them from robbers. (Mindanao Examiner)
1,746 total views, 1 views today