ZAMBOANGA CITY – Mary Kay, one of the biggest companies in the world with millions of independent beauty consultants in more than 50 countries, has re-opened Mary Kay Zamboanga Beauty Center here on Saturday which will cater to the growing demands of its wide array of skin care and cosmetic products in the western part of Mindanao.
The Mary Kay Beauty Center is 3rd in the Philippines, joining the Makati and Davao Beauty Centers. The re-opening of its branch at the 2nd floor of the YPC Building in Veterans Avenue here coincided with the top skincare and cosmetic company's 18th anniversary.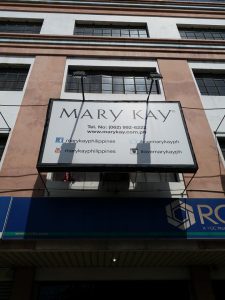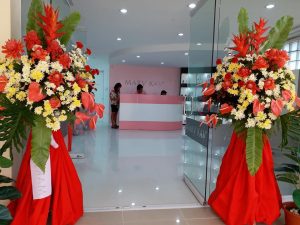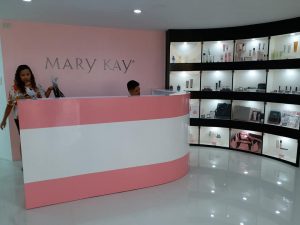 Mary Kay has grown to be a multi-billion dollar global cosmetics company with millions of independent beauty consultants around the world, yet it remains today what its founder Mary Kay Ash first envisioned – a company with a heart. Mary Kay was created from one woman's desire to enrich women's lives. Ash stepped out into a man's world in the 1960's to blaze a new path for women. After retiring from a successful career in direct sales, her dream was to provide women with an open-ended, unparalleled business opportunity. She founded "Beauty by Mary Kay" on September 13, 1963 with her life savings of $5,000, the support of her family and nine Mary Kay Independent Beauty Consultants.
Ash, along with those nine women, laid the foundation for millions of women from all walks of life who currently enjoy the freedom and flexibility of Mary Kay's home-based business model. Whether it's a part-time endeavor or a primary source of income, the Mary Kay opportunity gives women a proven way to pave their own destiny.
With more than 50 years of empowering women, Mary Kay said it is proud to champion women's entrepreneurship while continuing a powerful legacy of giving back to our global Mary Kay community – "all thanks to one amazing woman who has helped millions achieve their dreams through this one-of-a-kind success story."
And after more than 50 years, it remains one of the most popular business opportunities for women around the world and features one of the most generous compensation plans and incentive awards programs in the direct selling industry.
Today, Mary Kay is one of the largest direct sellers of quality skin care and color cosmetics in the world. (Mindanao Examiner)
Like Us on Facebook: https://www.facebook.com/mindanaoexaminer
Follow Us on Twitter: https://twitter.com/MindanaoExamine
Read Our News on: http://www.mindanaoexaminer.com/
http://mindanaoexaminernewspaper.blogspot.com/
Digital Archives: http://issuu.com/mindanaoexaminernewspaper
8,387 total views, 1 views today