ZAMBOANGA CITY – Security forces clashed with pro-ISIS Abu Sayyaf militants and killing one gunman and capturing two others in southern Philippines, officials said Friday.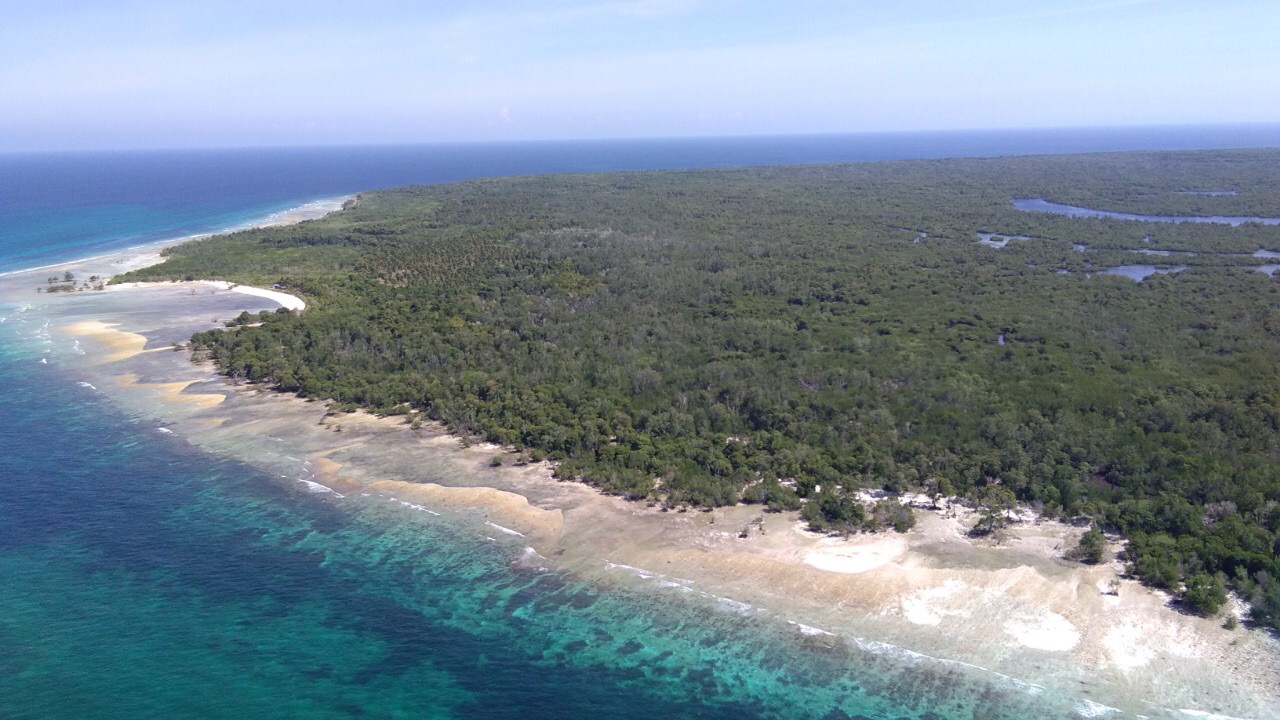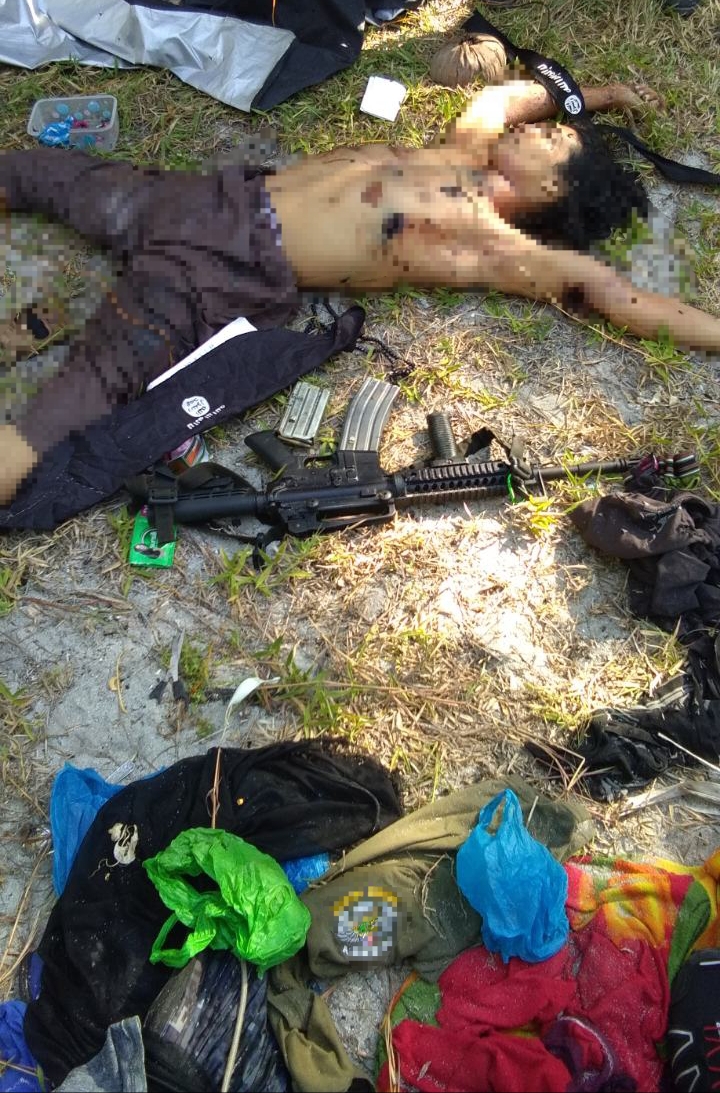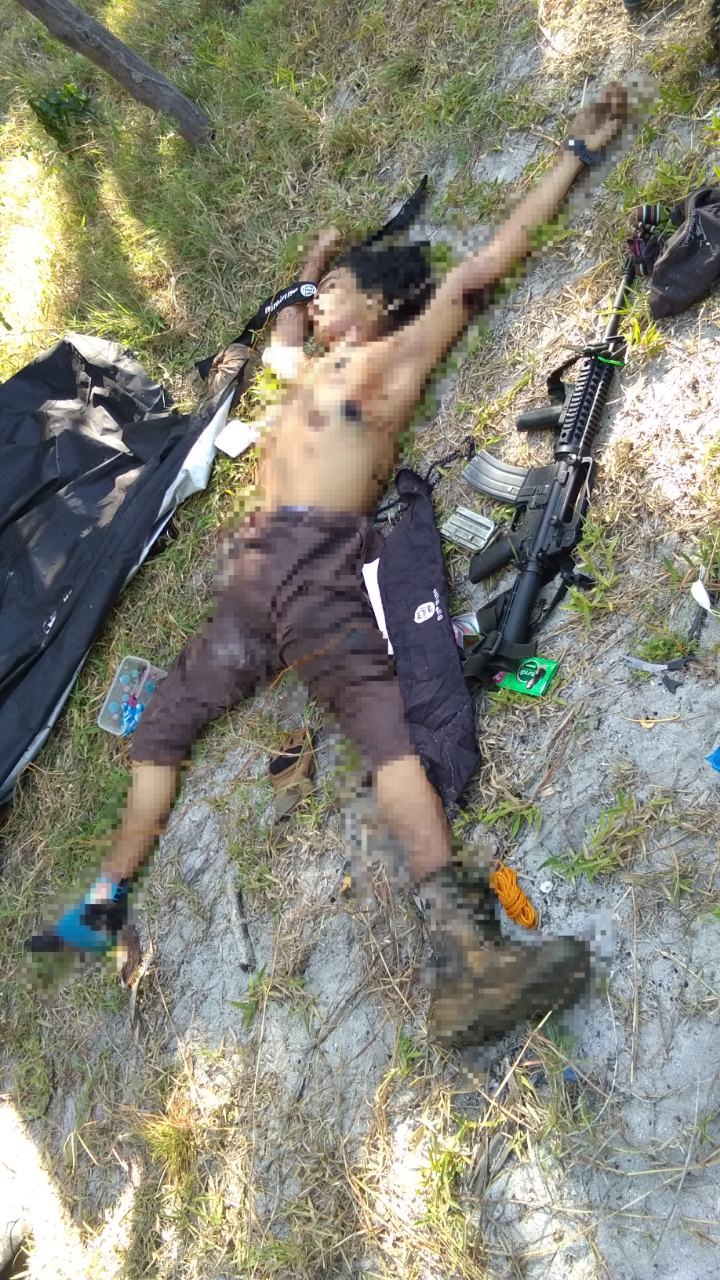 Troops were still pursuing about a dozen more militants on Simisa Island off the town of Banguingui in Sulu province, according to Rear Admiral Rene Medina, regional chief of the Philippine Navy.
He said the operations against the Abu Sayyaf on the forested island started on February 24 and are continuing with various military units deployed to track down the fleeing militants.
Medina said soldiers recovered the body of the slain gunman, including an ISIS flag, cell phones, weapons and 5 motorboats the Abu Sayyaf is using in their terror activities.
"The neutralized ASG member remains unidentified. He was killed when elements of 62nd Marine Company, Force Recon Group encountered more or less 15 ASG under Salip Mura," he said, adding, there were no military casualties in the fighting.
He said the two captured militants Abdu Mohammad and Nurlinda Sulaiman were being interrogated by the military in an effort to extract intelligence on the operation of the Abu Sayyaf, whose leaders have pledged allegiance to ISIS.
"The intensive military operations and selfless dedications of government troops, particularly the Fleet-Marine Forces in Sulu, led to neutralization and apprehension of ASG members and the recovery of firearms and water crafts," Medina said, praising troops for the successful campaign.
The military blamed the Abu Sayyaf for the spate of ransom kidnappings and for aiding foreign suicide bombers in attacking a Catholic church in Sulu's capital town of Jolo in January that killed a huge number of civilians and soldiers. (Mindanao Examiner)
Like Us on Facebook: https://www.facebook.com/mindanaoexaminer
Follow Us on Twitter: https://twitter.com/MindanaoExamine
Read And Share Our News: https://www.mindanaoexaminer.com
Mirror Site: https://mindanaoexaminernewspaper.blogspot.com
Digital Archives: https://issuu.com/mindanaoexaminernewspaper
Media Rates: https://mindanaoexaminer.com/ad-rates
 
 
 
 
Thank you so much for visiting our website. Your small donation will ensure the continued operation of the Mindanao Examiner Regional Newspaper. Thank you again for supporting us. BPI: 952 5815649 Landbank: 195 113 9935
7,917 total views, 1 views today