ZAMBOANGA CITY – A sea marshal was wounded after a man attacked him with a knife during a security inspection on board a passenger vessel in southern Philippines, the Coast Guard said Monday.
It said the attacker, Juldi Mahbud, was shot dead by responding sea marshals deployed to guard MV Ever Queen of Asia. The attack occurred October 5 while the vessel was sailing to Zamboanga City from the island town of Siasi in Sulu province.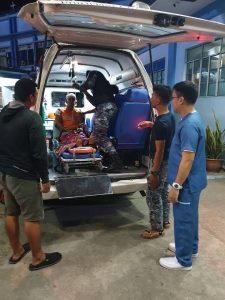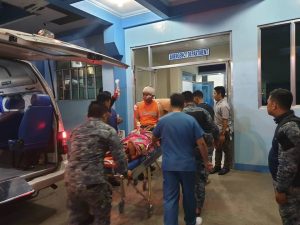 The Coast Guard said SN2 Michael Ladja suffered multiple wounds and had to be evacuated to Zamboanga City by a navy vessel. The motive of the attack or what triggered the man to stab Ladja was unknown, but the Coast Guard said it was investigating the background of the attacker.
"At present, SN2 Ladja is still recovering at Brent Hospital in Zamboanga City," the Coast said.
It was unclear how Mahbud was able to sneak the weapon in the ship undetected by security forces at the pier.  But security in piers in Sulu, Tawi-Tawi, Basilan and Zamboanga City is poor with passengers able to smuggle weapons and contraband without being detected by authorities. (Mindanao Examiner)
2,902 total views, 1 views today