PAGADIAN CITY – A woman blew herself up before dusk Sunday near an army checkpoint in the Muslim province of Sulu in southern Philippines, reports said.
The explosion occurred even before the woman could get near the checkpoint just outside the camp of the 35th Infantry Battalion in the village of Kajatian in Indanan town. No soldiers were killed or wounded in the powerful blast, but the explosion obliterated the bomber.
The identity of the woman was unknown and the military did not release any statement on the latest suicide bombing, the second in Kajatian village and the third in Sulu since early this year.
A police report said a soldier, Corporal Asmada Sabdani, of the 35th Infantry Battalion, noticed the woman, who was wearing a black hijab approaching the checkpoint and warned her. Sabdani quickly took cover and ordered the woman to stop, but she blew herself up.
"Initial investigation disclosed that on on the above-cited date and time, CPL Asmada S Sabdani of 35IB PA noticed a female person wearing black hijab known as abaya who was walking along the road of the KM3 Highway going to the Camp of Alpha Company, 35IB (PA) located in the aforementioned place. When she was about to enter the gate, the duty guard took cover himself and warned the suspect. However, the suspect detonated an IED causing her body to be blown/shredded into pieces. No casualty was reported as a result of the incident. Post-blast investigation and crime scene processing is ongoing," the report said.
In January, an Indonesian ISIS couple simultaneously detonated their explosives belt inside and outside the Our Lady of Mount Carmel Cathedral in Jolo town and killing over 2 dozen mostly soldiers deployed at the church.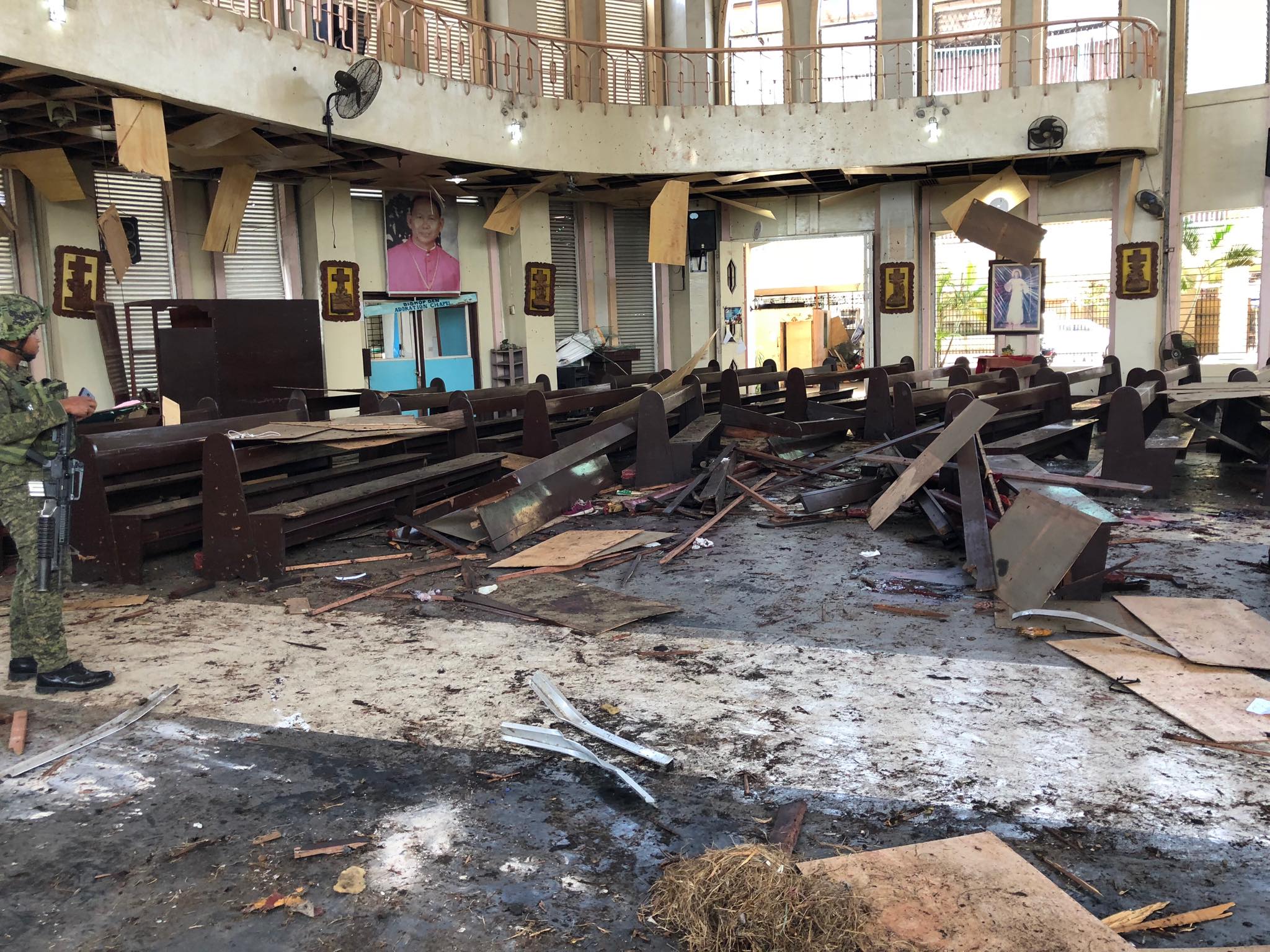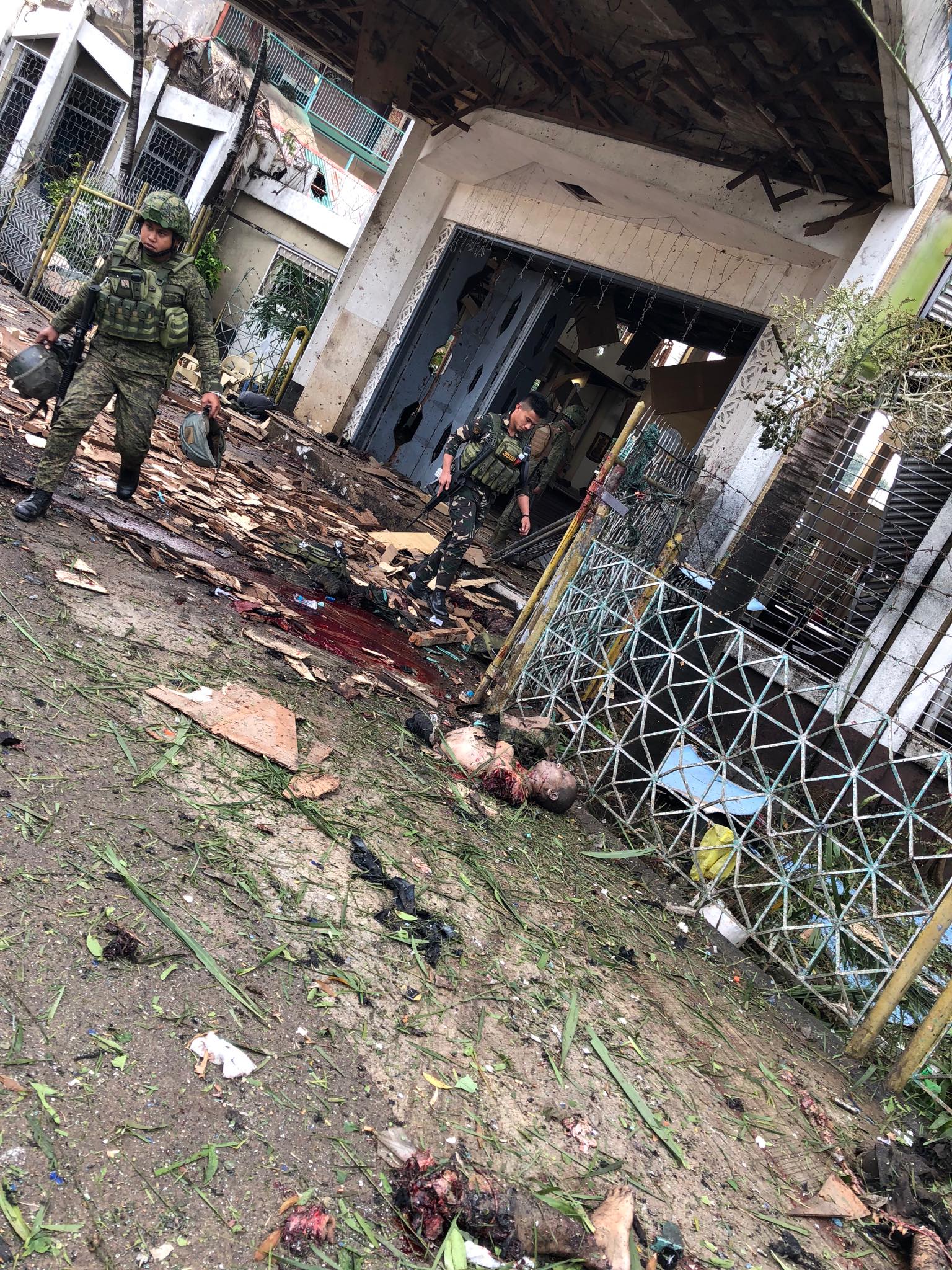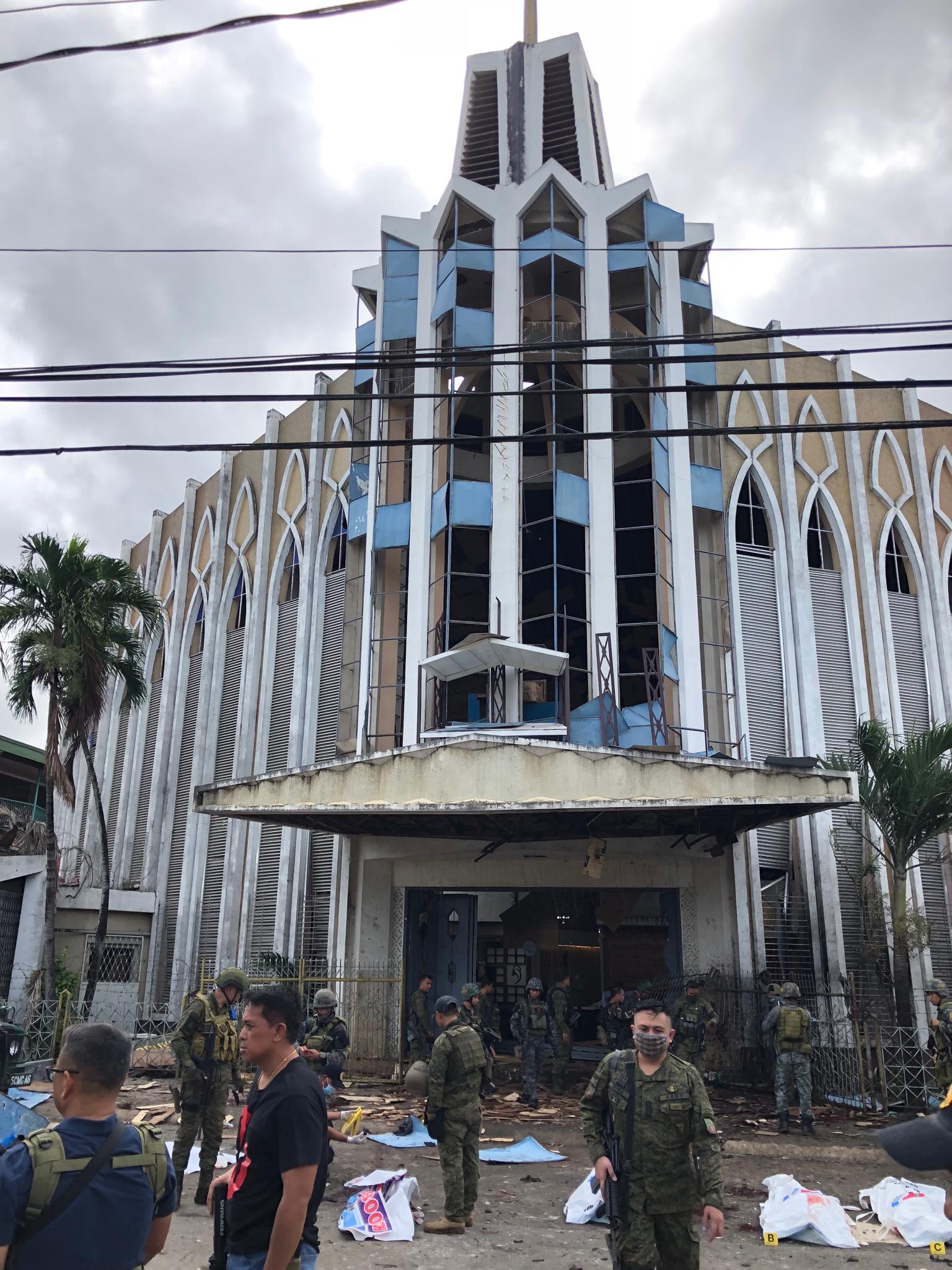 And was followed by twin suicide attacks in June by 2 Abu Sayyaf militants at the tactical command post of the 1st Brigade Combat Team in the village of Kajatian that killed eight people and wounded 22 others which was eventually claimed by ISIS.
ISIS also claimed a suicide attack on an army checkpoint by a Moroccan militant, Abu Katheer al Maghribi, in Lamitan City in the neighboring Muslim province of Basilan in August 2018. At least 11 soldiers and pro-government militias were killed in the attack.
All the suicide bombings occurred despite an extended martial rule in the troubled region where security forces are battling Filipino and foreign Islamic extremists. (Zamboanga Post)
Like Us on Facebook: The Mindanao Examiner
Like Us on Facebook: The Zamboanga Post
Follow Us on Twitter: Mindanao Examine
Read And Share Our News: Mindanao Examiner Website
Mirror Site: Mindanao Examiner Blog
Digital Archives: Mindanao Examiner Digital
Media Rates: Advertising Rates
7,530 total views, 1 views today