MORE THAN JUST being a technology vendor, Site Online Learning position itself as a trusted eLearning training partner. As a training partner, they give great value in providing training solutions to their clients and their own staff.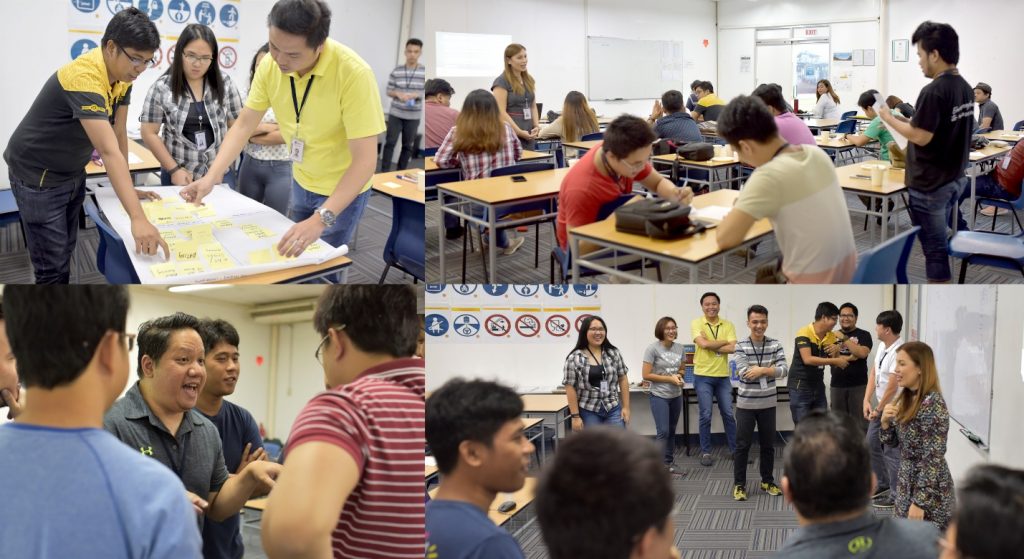 True to their advocacy of promoting professional development, Site Online Learning has organized a series of workshops on several subject matters relevant to their core values. These training sessions were facilitated by subject matter experts who shared practical knowledge through a combination of lecture, games, and engaging activities.
The first in the series of workshops is entitled Stress Management: Promoting Positivity in the Workplace. In this session, participants were equipped with approaches on how to cope more effectively with stress both in their personal and professional environment. Specifically, they learned how to identify various causes and levels of stress, and ways on how to deal with them such as individual and group relaxation exercises and time management techniques.
Meanwhile, Site Online Learning employees gained a deeper understanding on leadership in an interactive learning workshop called CITEL: Creating Impact through Effective Leadership.  This training which spanned two half-day sessions defined different leadership styles and its characteristics that would help bring positive change in the organization. The participants were armed with knowledge on the different levels of leadership and the competencies required to succeed in the role.
Site Online Learning also tapped seasoned advisors to help its employees succeed financially through the workshop Financial Planning: A Practical Guide on Budgeting, Saving and Investing.  This four-hour program tackled the fundamentals of financial management to efficiently eliminate debt, address expenses, and build savings. The participants were also introduced to different investment vehicles such as the stock market, crypto currency, mutual funds, and VUL.
With the success of these initiatives, Site Online Learning plans to continue developing soft skills of its employees by offering more training in the months to come focusing on customer service, business communications, problem solving and others.
3,722 total views, 2 views today