ZAMBOANGA CITY – Some 200 push carts were turned over by the local government to the Zamboanga International Airport to supplement 200 other push carts earlier sent by the Department of Transportation and Civil Aviation Authority of the Philippines.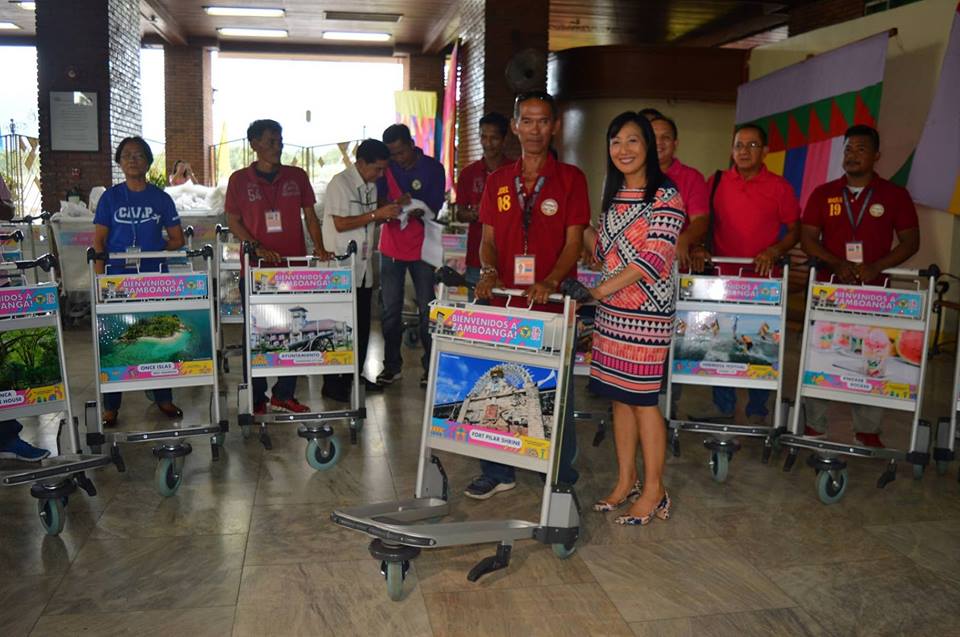 Mayor Beng Climaco, who led the turnover of the push carts to airport officials, said the donation was worth P3.6 million of P18,000 each. The push carts, she said, are made of aluminum alloy with a 250kg capacity each and equipped with automatic rigs. It also features various tourist spots here.
"This is our contribution to ensure the Zamboanga International Airport will be able to respond to the needs of air passengers in as far as carrying their baggage," Climaco said.
Airport officials thanked Climaco for the push carts.
Former Catholic priest, Crisanto dela Cruz, previously donated 10 push carts and Alberei Advertising also turned over 20 push carts to the local airport authority. (Mindanao Examiner)
5,767 total views, 1 views today